Marketing Wizard Joins Advisory Board
LAS VEGAS, NV / ACCESSWIRE / November 10, 2020 / GoooGreen, Inc. (OTC PINK:GOOO) subsidiary VegasWINNERS Inc., which provides sports betting enthusiasts with high-quality analysis, research, data, guidance and professional advice, announced today that former 888 Holdings PLC Senior Vice President Todd Kobrin has joined the Company's advisory board.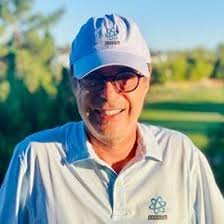 VegasWINNERS business model is built to capitalize on and support the continued growth of the online gaming industry. As more states legalize sports gambling, VegasWINNERS is in the process of creating an advisory board that includes recognizable industry leaders and creative thinkers.
Wayne Allyn Root, CEO of VegasWINNERS stated, "Todd is a legend in the gaming industry for creating affiliate and sponsorship partnerships for the biggest gaming companies and sites in the world."
Root further stated, "With great enthusiasm, we welcome Todd to the VegasWINNERS Advisory Board as we are extremely excited for Todd to create sponsorship and affiliate partnerships for VegasWINNERS."
Todd Kobrin stated, "I am honored to be part of the VegasWinners Advisory Board. Legal Sports Betting participation is growing by massive amounts and VegasWinners provides fantastic services & technology which assists its customers to make profitable bets."
Wagering on sports, including but not limited to… You can read the full press release here:https://www.accesswire.com/615274/Former-888-Holdings-Senior-Vice-President-Todd-Kobrin-Joins-GoooGreen-Subsidiary-VegasWINNERS-Advisory-Board
THE BOTTOM LINE:
VegasWINNERS (OTC Pink: GOOO) is making some great progress.
Visit VegasWINNERS' new website: https://vegaswinners.com/
Keep GOOO on your radar; consider adding it to your micro-cap portfolio; join in the fun…!
POSTED BY:
Research and Editorial Staff
MicroCap MarketPlace (MCMP)
__________________________________________________________________________
Disclaimer and Disclosures: MicroCap MarketPlace (MCMP) is a financial publisher and not a FINRA broker/dealer or investment adviser. MCMP is not registered with the SEC / U.S. Securities and Exchange Commission or any state securities regulatory agency. Readers, subscribers and web site visitors are responsible for individual investment decisions. All information contained in our newsletters or on our web site and in our blogs should be independently verified with the featured companies and readers should always conduct their own research and due diligence and engage professional investment advisers as they deem appropriate before making investment decisions. Please review the Terms and Conditions of Use, including without limitation all disclaimers of warranties and limitations on liability contained therein. Your use of any information on our websites, contained herein or in our newsletters and blogs constitutes your agreement of same. Officers, employees and affiliates may hold positions in the featured securities discussed in our newsletters or on our web site and blogs and may buy or sell said securities at any time without further notice. MCMP and/or affiliates may from time to time receive cash and/or equity compensation from featured companies for corporate marketing and communications services. In the interest of full disclosure, Mike Casson, MCMP's Founder/Executive Editor is also president of Casson Communications, LLC (CCLLC) an affiliated company. CCLLC has received fifteen thousand dollars in cash compensation and is scheduled to be issued twenty-five thousand shares of common stock from the subject company for marketing and communication services and allocated a portion of that compensation for the distribution of this article as part of said services. You should be aware of these potential conflicts of interest. We believe the information contained herein and in our publications to be reliable but cannot guarantee its accuracy; therefore, all information is provided as is without warranty of any kind. Past results are not necessarily indicative of future performance.
© 2020 MicroCap MarketPlace, All Rights Reserved