Puration, Inc. – CBD-Infused Beverage Company Poised for Big Gains
Company Summary
Puration, Inc. (PURA: OTC PINK) is a Texas-based CBD-infused beverage company. Their leading brand is a product called EVERx, which debuted in 2017 and targets the sports nutrition market.
The company spun off its cannabis cultivation operation to focus solely on its core beverage business, which is primed for explosive growth that PURA is well-prepared to handle, or so it would appear from this vantage point.
Key Metrics @ 2/25/2020
| | |
| --- | --- |
| Closing Price | $0.0316 |
| 52 Week Range | $0.027 to $0.15 |
| Shares Authorized | 900M |
| Shares Outstanding | 670.9M |
| Shares in the Float | 586.7M |
| Average Volume: 30 Day | 3,170,823 |
| Market Cap | $20.9M |
| Earnings Per Share (YE 2018): Est. | $0.0009 |
| P/E Ratio (TTM): Est. | 106.50 |
| Price/Sales (TTM): Est. | 9.36 |
| Most Recent Filing: Quarterly 09/30/2019 | Filed: 11/19/2019 |
| Fiscal Year-end | 12/31 |
(Source: OTC Markets, Yahoo Finance, SEC filings)
Corporate Highlights
PURA may very well be positioned to rebound back to its 52 week high of $0.15 and perhaps much higher… recent events that lead us to think along these lines are as follows:
The Company believes EVERx has become the leading CBD infused beverage in the sports nutrition market sector. EVERx now has distribution in Europe, Latin America and Africa in addition to the United States and will again be featured this year at Arnold Schwarzenegger's upcoming Arnold Sports Festival to be held March 5th-8th, in Columbus, Ohio. "The Arnold" is host to 22,000 athletes from 80 countries competing in more than 80 events.
Announced plans to close the acquisition of a CBD Infused Pet Products operation before the end of February 2020. PURA plans to acquire the CBD Infused Pet Products in exchange for an ongoing royalty payment and has also committed to funding its marketing launch. The CBD pet products market is anticipated to reach $1.16 billion in the U.S. alone by 2022. The seller currently provides concierge pet services through a mobile app portal and already has a thriving client base anticipated to help accelerate the sales growth of the CBD Infused Pet Products under the PURA umbrella.
PURA CBD beverage production in Texas was "Greenlighted" with Texas Governor Abbott legalizing hemp and CBD…which was signed into law in mid 2019.
The company spun off its cannabis cultivation business to Canada-based Nouveau Life Pharmaceuticals. Shareholders are expecting a dividend transaction that could yield hidden value not found in the current stock price.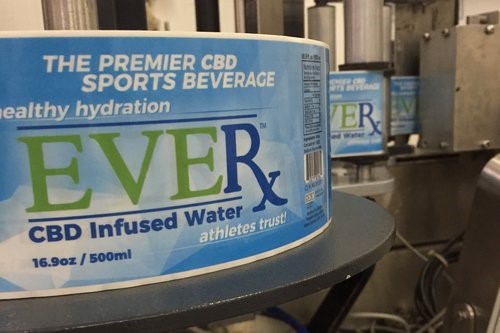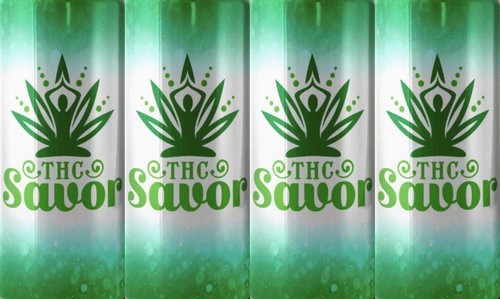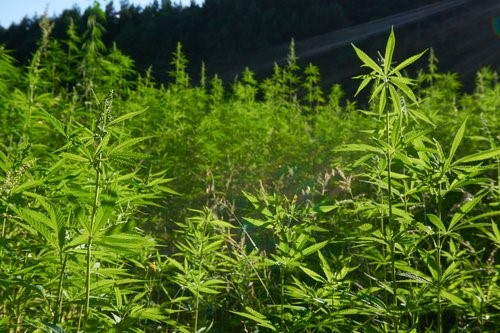 Five Reasons to put Puration, Inc. (PURA) on Your Radar
1. Revenue positive and profitable: $2,232,000 in TTM revenue with $315,000 net income, which is better than many companies in the cannabis sector.
2. According to a recent research report update released by Goldman Research, management doubled the 2020 sales outlook to $16M due to the launch of its white-labeled cannabis infused beverage line.
3. CBD beverages continue to rise in market prominence as the potential leading growth performer in the overall cannabis sector. According to an article published by Visual Capitalist on 8/1/2019, the U.S. CBD beverage market value is set to grow from $86M in 2018 to $1.4B in 2023E… a 74.7% CAGR (Source: Zenith Global).
4. Extremely attractive entry point at ~$0.032/share.
5. Updated report by Goldman Research rates PURA a Speculative BUY with a $0.35 Price Target… indicating a 10x to 11x price lift.
Company Information
Puration, Inc. (PURA: OTC PINK)
14065 Proton Road
Farmers Branch, TX 75244
United States
800-861-1350
Website: http://www.purationinc.com
Email: [email protected]
Disclaimer and Disclosures: Green Leaf Investing(GLI) is a financial publisher and not a broker/dealer or investment adviser. Readers are responsible for individual investment decisions; therefore, conduct your own due diligence and engage professional advisors as deemed appropriate before making any decisions. Micro-cap investing involves inherent risks and investors should carefully research any company before investing due to the potential for significant price volatility and total loss of investment. GLI has not received any compensation from the subject company or any third-party for this article which is strictly for informational purposes only and is neither an offer to buy nor offer to sell any securities. All information and materials herein are provided "AS IS" without any warranty of any kind. Past results are not necessarily indicative of future performance.
Green Leaf Investing Research & Editorial Staff