Marijuana Stocks—Modern Gold Rush or "Green Rush"
Marijuana Stocks Have Caught Investors' Attention, but is it Just Smoke and Mirrors?
Setting the stock market world ablaze, marijuana, marijuana stocks and marijuana derivative companies have been sprouting up like weeds, enticing investors to jump in the pot business before they miss out on what could be the biggest investment win for the next 10 years… OR, before it all goes up in smoke.
General State of the Marijuana Market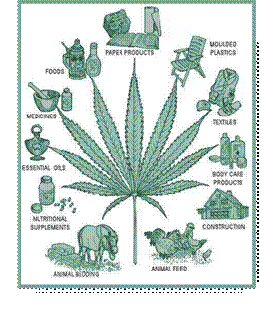 Let's not kid ourselves, while marijuana has been made legal in 2 of our 50 states, the country has a long road ahead to national legalization—the drug is still federally classified as a Schedule 1 controlled substance.
Recreational marijuana use IS legal in only two states. However in June, New York became the 23rd state to legalize medical marijuana not including DC… BTW… this marijuana cannot be smoked.
Recently, Gallup reported that in its latest poll, support for legalization of marijuana has for the first time cracked 50%.
Additionally as has been widely reported, Congress has ordered the Drug Enforcement Agency [DEA] to cease any and all future raids on medical marijuana facilities in states that have legalized cultivation for medical purposes.
Marijuana Stocks… Where do they fit in this market?
Since 2012, when marijuana was legalized in Colorado and [then] Washington, there has been quite the uptick in marijuana related businesses.
Ranging from hemp plant cultivation [a cousin to marijuana], to THC delivery systems [like vaporizers], to medical marijuana grow houses and biomedical pharmaceutical companies—the sector has diversified and is booming with both public and private companies.
For the purposes of this discussion, we'll focus on the public companies, because that's…
Click Here to read the full article.
Posted by:
Mike Casson
Executive Editor
Follow me on Twitter
NOTICE: MicroCap MarketPlace (MCMP) is a financial publisher and not a broker/dealer or investment adviser. Readers, subscribers and web site visitors are responsible for individual investment decisions. All information contained in our newsletters or on our web site should be independently verified and readers should always conduct their own research and due diligence and engage professional advisors as they deem appropriate before making investment decisions. Past results are not necessarily indicative of future performance.