January Looking Strong for Micro-Caps – Biotechs Continue Surge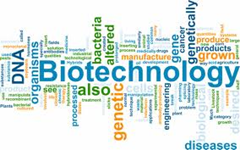 MicroCap Market Report: December 23, 2013 – U.S. stocks, including micro-caps, finally displayed some of the seasonal strength investors had been expecting since the start of the month. They notched their best weekly performance of December last week even after the Federal Reserve finally made official its plans to taper quantitative easing.
The S&P 500 gained 2.4% last week, led by technology shares. Nine of the 10 sectors tracked by the benchmark U.S. index finished higher with telecom the lone offender. Both the S&P 500 and the Dow Jones Industrial Average closed the week at record highs.
On Friday, the NASDAQ gained 1.2% to close at 4,104.74, tallying its 12th straight Friday gain, the longest Friday-win streak in more than three years. The index gained 2.6% from the week ago close.
Micro-caps looking strong for January – Check out our new biotech recommendation below
All in all, it was a great week for small and micro-caps too, as we are finally seeing signs of a legitimate January Effect starting. For the week, the iShares Russell Microcap ETF (NYSE: IWC) jumped almost 4% while the Guggenheim Wilshire Micro-Cap ETF (NYSE: WMCR) rose 3.2%.
January should be a strong month for micro-caps because "the stocks in the 10th decile (with very small capitalizations) outperformed the 1st decile (very-large-capitalization) stocks in 70 of the 77 Januaries from 1926 to 2002," according to Oguz Erkol, a former analyst at Deutsche Bank, writing on Seeking Alpha. The iShares Russell Microcap ETF could be a good way to play the "January Effect."
Biotechs notch 65% gain
The Motley Fool recently noted that "perhaps no industry defines boom-or-bust potential like the biotech industry. Fortunately for investors, it's been much more of the former than the latter this year: The NASDAQ Biotechnology Index (NASDAQ: NBI) has jumped more than 65% year to date."
Adamis Pharmaceuticals (NASDAQ: ADMP), a new name for us, recently moved up to the NASDAQ from the OTCBB and we think the stock could turn into a big-time winner for early investors… 65% is nice, but with ADMP we're thinking double to triple that number.
The Markets @ 12/20/2013

Index
Close
Weekly
% Change
YTD Change
YTD%
DJIA
16221.14
465.78
2.96%
3117
23.79%
NASDAQ
4104.74
103.76
2.59%
1085.23
35.94%
S&P 500
1818.32
43
2.42%
392.13
27.49%
NYSE Comp
10196.08
241.21
2.42%
1752.57
20.76%
NYSE MKT
2369.33
35.42
1.52%
13.67
0.58%
RUS 2000
113.93
3.73
3.38%
29.85
35.50%
RUS MICRO
74.19
2.79
3.91%
21.87
41.80%
VANG INTL
50.78
0.45
0.89%
4.48
9.68%
CHINA INDEX
6797.36
75.79
1.13%
2358.84
53.14%
EMERG MKTS
6713.42
-14.8
-0.22%
-326.55
-4.64%
Market Recap
In economic news, the Commerce Department said the U.S. economy, the world's largest, grew 4.1% in the third quarter, topping the previous estimate of growth of 2.8%.
On Thursday, the Labor Department said initial claims for jobless benefits rose by 10,000 to 379,000 last week. Economists expected a reading of 336,000. The less volatile four-week moving average rose to 343,500 from 330,250. Existing home sales for November fell 4.3% month-over-month to an annualized rate of 4.9 million. The national median existing-home price was up 9.4% on the year to $196,300, according to Reuters.
The Federal Reserve Bank of Philadelphia said its manufacturing index rose to 7 this month from 6.5 last month. Economists expected a December reading of 10. On Wednesday, the Commerce Department said housing starts climbed 22.7% in November, reaching an annual clip of almost 1.1 million, the highest level since February 2008.
Earlier in the week, the Labor Department's consumer price index was flat in November, after a 0.1% decline in October. Economists expected the flat November reading. The NAHB/Wells Fargo Housing Market Index rose to 58 from 54 in November. Economists expected a December reading of 55. Readings above 50 indicate positive sentiment by builders.
All of those data points took a backseat to news that the Fed will finally begin trimming its bond-buying efforts by $10 billion a month with an eye toward wrapping up the easing program by the end of the third quarter of 2014. Judging by the performance of U.S. stocks last week, markets are at ease with the notion of imminent tapering.
Indexes turn from RED to Green with a stroke of the Fed Pen
As noted earlier, the market at least now has a better idea of what's in store with QE. Unless things "go to hell in a hand basket" to quote my dear old grandmother, 2013 looks to be a record setting year for equities.
CONTINUING…
Gold reversed its course from last week's reversal… down $30.60 to close at $1,205.10.
Oil, not unexpectedly, moved in the opposite direction… prices closed Friday at $99.32, +$2.72.
The US Dollar had a mild recovery… +0.0037 for the week to close at 0.7314 euros.
Bonds had mixed results… the 10-year bond lost $0.14 to close at $98.84 and the 30-year bond gained $0.87 to close at $98.67.
The Bottom Line for Stocks
At the micro-cap level, miners continue to look weak and the expectations for a gold rebound next year are growing quieter by the day. There are, however, opportunities to be had with micro-cap materials names on the less precious side of the ledger; think steel, copper and yes, even coal names.
Micro-cap financials look to be poised for bigger things in the year ahead, but with rates expected to rise, it would be wise to stay away from micro-cap utilities and telecommunications names.
The biotech sector has proven relatively impervious to global macro headwinds and with the possibility of a turbulent year ahead, undervalued biotech/biopharma micro-caps look all the more appealing at current levels. One stock you'll want to keep an eye on is Adamis Pharmaceuticals (NASDAQ: ADMP).
California-based Adamis supplies low-cost treatments for allergies and respiratory illnesses, both of which are highly lucrative markets in the biotech/biopharma spaces. But there is more to the story of Adamis and it is a story that indicates this stock is worthy of "diamond in the rough" status.
We'll have more to say about Adamis in an upcoming editorial.
Research and Editorial Staff
MicroCap MarketPlace
Mike Casson, Executive Editor