A Tough Week for Stocks – Micro-Caps Too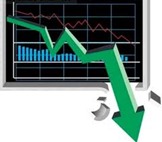 MicroCap Market Report – December 16, 2013 – It may not be time to panic just yet, but U.S. stocks, including micro-caps, closed lower for a second consecutive week despite a positive finish on Fri. The cause for concern, as we have mentioned in recent weeks, is that December is usually one of the kindest months to the bulls, but the opposite is proving true this time around.
For the week, the S&P 500 lost 1.65% as did the Dow Jones Industrial Average, -1.65%. The Nasdaq Composite lost 1.5%, but that index was able to reclaim the psychologically important 4,000 level by Friday's close.
Micro-caps lose ground
With risk appetite weak, it was not a good weak for micro-caps, broadly speaking. The iShares Russell Microcap ETF (NYSE: IWC) lost 2.2% while the Guggenheim Wilshire Micro-Cap ETF (NYSEArca: WMCR) lost 1.7%. Both ETFs finished the week bouncing off critical support levels, so it would be advisable to wait for further confirmation that those funds are really finding firm support.
The Markets @ 12/13/2013

Index
Close
Weekly
% Change
YTD Change
YTD%
DJIA
15755.36
-264.84
-1.65%
2651.22
20.23%
NASDAQ
4000.98
-61.54
-1.51%
981.47
32.50%
S&P 500
1775.32
-29.77
-1.65%
349.13
24.48%
NYSE Comp
9954.87
-176.35
-1.74%
1511.36
17.90%
NYSE MKT
2333.91
-52.94
-2.22%
-21.75
-0.92%
RUS 2000
110.2
-2.28
-2.03%
26.12
31.07%
RUS MICRO
71.4
-1.59
-2.18%
19.08
36.47%
VANG INTL
50.33
-0.76
-1.49%
4.03
8.70%
CHINA INDEX
6721.57
-60
-0.88%
2283.05
51.44%
EMERG MKTS
6728.22
-98.18
-1.44%
-311.75
-4.43%
Market Recap
A familiar, negative catalyst wreaked havoc on the market last week, that being speculation of Federal Reserve tapering. Some 34 percent of economists predict that policy makers will decide to reduce the $85 billion of monthly asset purchases at the Dec. 17-18 meeting, according to a Bloomberg poll on Dec. 6.
That is more than double the amount expecting tapering in the same poll last month. Indeed, the economic news out during the week may just give the Fed room to taper and perhaps sooner than some would like to see.
In economic news, the Commerce Department said U.S. retail sales rose 0.7% last month after a 0.6% increase in October. The November gain was the best in five months. Economists expected a November increase of 0.6%. Initial claims for jobless benefits unexpectedly jumped by 68,000 to 368,000. Economists expected a reading of 320,000 claims. The less volatile four-week moving average rose by 6,000.
On Friday, the Labor Department said the producer price index fell 0.1% last month. Economists expected a flat reading.
While the jobless claims number was surprisingly weak, the retail sales data seemed to attract more attention and that is the number market observers are pointing to as the catalyst for tapering.
Additionally, there is room to taper because even with all of the Fed's easing antics, there is nary a sign of inflation in the U.S. economy.
Our chart is a sea of RED
Every index we follow was in negative territory this past week. That's all there is to say.
CONTINUING…
Gold reversed its course… up 5.40 to close at $1,235.70.
Oil moved in the opposite direction… prices closed Friday at $96.60, -$1.05.
The US Dollar continued a mild slide… -$0.0018 for the week to close at 0.7277 euros.
Bonds gained a few cents… The 10-year bond was up $0.10 to close at $98.98 and the 30-year bond gained $0.74 to close at $97.80.
The Bottom Line for Stocks
To say the least, it will be interesting to see if the Fed does taper and how stocks finish December. The good news is the two upcoming months are usually very strong for stocks. In terms of micro-caps that currently look attractive, it would be wise to favor those sectors that have been leaders all year because those groups will be least vulnerable to year-end tax-loss selling.
Those include health care, discretionary, micro-cap technology and industrial names. Speaking of tax-loss selling, that is what is going on with micro-cap gold and silver miners right now, a scenario that could indicate few sellers will be left once the new year starts and that could mean 2013's weakest link turns strong in 2014.
Research and Editorial Staff
MicroCap MarketPlace
Mike Casson, Executive Editor