Oxygen for your Portfolio – OXBT Quadruples in a Week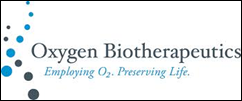 Usually, it takes a while for a stock to increase 300% and much longer for it to appreciate by close to 600%. However, that is exactly what Oxygen Biotherapeutics (NASDAQ: OXBT) has done since week and over the past month.
What a way to kick off November
This tiny biotechnology company has delivered life-changing gains in less than two weeks. Just a few days ago, shares of Oxygen Biotherapeutics traded below $2.
On November 5, the stock closed near $8.40, but even Tuesday's closing price is about 60% below the stock's 52-week high, indicating the Oxygen Biotherapeutics story may still be in the early innings.
OXBT gains 62% – that will catch your attention
Don't forget the Nov. 5 rally in Oxygen Biotherapeutics that saw the shares gain a jaw-dropping 62.7% occurred on volume of almost 39.8 million shares compared to an average 90-day daily volume of less than 148,000.
The volume on Nov. 5 was nearly eight times the company's entire float.
On a fundamental basis, there is reason to believe that OXBT has some room to run. North Carolina-based Oxygen Biotherapeutics fits nicely into two of this year's best-performing asset classes:
With a market cap of $42.3 million, Oxygen Biotherapeutics is a micro-cap stock.
As a developer of advanced oxygen-based therapies, the Company is a biotech firm as well and that matters because biotech stocks have been among the market's top performers over the past several years.
Corporate drivers
Research: in late October, Oxygen Biotherapeutics, along with partner Phyxius Pharma, announced researchers at Duke Clinical Research Institute recently published findings of a meta-analysis of multiple clinical trials that evaluated the use of levosimendan in heart surgery patients.
The published results showed that levosimendan was associated with reduced mortality (death) and other adverse outcomes including heart attacks during and after operation in patients with reduced heart function undergoing heart surgery, according to a statement issued by the companies on October 30.
Strategic acquisition: that makes Oxygen's agreement to acquire certain Phyxius assets potentially more lucrative than previously expected. The addressable market in the U.S. for levosimendan is estimated to be around $600 million, meaning Oxygen would only need to capture a small percentage to rocket its market cap higher.
Levosimendan is also used to treat acute heart failure (AHF). "The AHF market is characterized by the presence of high mortality and re-hospitalization rates. An increasing patient population, ballooning healthcare costs, and poor prognosis rates leads to a huge potential for levosimendan to improve society," according to the Focused Stock Trader.
The global market for AHF treatments could reach $4.8 billion in just a few years.
Market share: The Focused Stock Trader also noted… levosimendan has what is known as fast track status with the Food & Drug Administration, meaning it stands an excellent chance of being approved. Even if OXBT captures just five percent of the $600 million, U.S. AHF market, the stock could quadruple from current levels.
Takeover candidate: another thing to consider when evaluating Oxygen Biotheraputics: there seems to be little competition in the AHF market. That implies if Oxygen captures just a sliver of its target market, the Company could be a legitimate takeover candidate for a larger biotech or pharmaceuticals company that realizes the potential of AHF treatments.
Closing thoughts: if you have read previous posts… you know that we suggest you do your homework, consult with trusted advisors and if you think OXBT fits the bill, add some to your portfolio.
Posted by:
Mike Casson
Executive Editor
Follow me on Twitter
For additional information about Oxygen Biotherapeutics, please visit their website: http://www.oxybiomed.com/
NOTICE: MicroCap MarketPlace (MCMP) is a financial publisher and not a broker/dealer or investment adviser. Readers, subscribers and web site visitors are responsible for individual investment decisions. All information contained in our newsletters or on our web site should be independently verified with the featured companies and readers should always conduct their own research and due diligence and engage professional advisors as they deem appropriate before making investment decisions. MCMP did not receive any compensation for this posting. However, in the interest of full-disclosure, Casson Media Group, Inc. an affiliated company received ten thousand dollars from IRTH Communications LLC for market awareness coverage for the subject company. As you have read many times on these pages, micro-cap investing involves inherent risks and investors should carefully research any company considered for investment. Micro-cap companies are usually early in their market cycle and vulnerable to significant price volatility. Past results are not necessarily indicative of future performance.