Beamz Interactive, Inc. Announces Availability of New Online Investor Presentation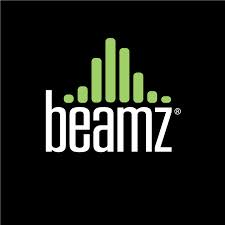 Details Growth Initiatives & Outlines the Launch of the Company's New Beamz by Flo Product Line: SCOTTSDALE, Arizona — September 23, 2013 — Beamz Interactive, Inc. (OTCQB: BZIC), an emerging growth technology company specializing in state-of-the-art interactive music products, today announced the publication of a new online investor presentation.
"We encourage anyone that would like an overview of the company to view our latest investor presentation online," said Charlie Mollo, CEO of Beamz Interactive.
"The presentation provides an easy to understand description of the multi-billion dollar markets that are available for our game-changing interactive music technology and our efforts to capitalize on this opportunity, especially as we launch our Beamz by Flo product line in advance of the holiday season."
The online investor presentation provides an overview of the Beamz business model and the Company's growth potential, and is a great resource for both existing shareholders and prospective investors alike.
The Beamz investor presentation can be viewed and downloaded by navigating to:
www.trilogy-capital.com/autoir/bzic_autoir.html
About Beamz Interactive, Inc.
Based in Scottsdale, AZ, Beamz Interactive, Inc. (OTCQB: BZIC) has created state-of-the-art interactive laser controller technology that can be used to develop new market opportunities in a wide variety of music, education, healthcare, gaming and consumer applications. In its first application, the Company developed an innovative new music technology and product offering that brings music to literally everyone in a way that was previously not possible.
Beamz allows people that have no musical background or training to play and enjoy music within minutes, yet it has the depth to enable accomplished DJs, artists and musicians to perform, compose and create highly sophisticated interactive music.
Beamz Interactive's technology portfolio includes multiple patents, patents pending and trade secrets covering interactive music, software, laser-based controllers, gaming applications and related designs and devices. For more information on Beamz, please visit: www.thebeamz.com.
Follow Beamz on Facebook, Twitter and YouTube.
For comprehensive investor relations material, including fact sheets, multimedia resources, and videos regarding Beamz, please follow the appropriate link: Investor Portal, Beamz Product Video, and Investor Fact Sheet.
Posted by:
Mike Casson
Executive Editor
Follow me on Twitter
Forward-Looking Statements
The press release presented above may contain forward-looking statements that reflect the Company's current expectations and projections about future results, performance, prospects and opportunities. These forward-looking statements are based on information currently available to the Company and are subject to a number of risks and uncertainties. The Company's actual results could differ materially from those anticipated in these forward-looking statements as a result of a variety of factors, including those discussed in the Company's periodic reports that are filed with the Securities and Exchange Commission and available on its website (www.sec.gov). All forward-looking statements attributable to the Company or persons acting on its behalf are expressly qualified in their entirety by these factors. Other than as required by law, the Company assumes no obligation to update publicly or to revise these forward-looking statements.
NOTICE: MicroCap MarketPlace (MCMP) is a financial publisher and not a broker/dealer or investment adviser. Readers, subscribers and web site visitors are responsible for individual investment decisions. All information contained in our newsletters or on our web site should be independently verified with the featured companies and readers should always conduct their own research and due diligence and engage professional advisors as they deem appropriate before making investment decisions. MCMP did not receive any compensation for this posting. However, in the interest of full-disclosure, Casson Media Group, Inc. an affiliated company is scheduled to receive seventy-five hundred dollars for market awareness coverage for the subject company. As you have read many times on these pages, micro-cap investing involves inherent risks and investors should carefully research any company considered for investment. Micro-cap companies are usually early in their market cycle and vulnerable to significant price volatility. Past results are not necessarily indicative of future performance.