The Next PayPal…For Less Than $2 a Share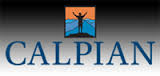 You are no doubt familiar with PayPal, the online payments provider. The company boasts 132 million active accounts in 193 markets and 25 currencies around the world and for those that are not familiar with the story, this is the abridged version: For a while, PayPal was considered a successful Internet startup that had successfully executed a mid-February 2002 IPO and was trading at a 58% premium over its $13 offering price when eBay (NASDAQ: EBAY) swooped in and bought the company for about $1.5 billion in July 2002.
PayPal wasn't a public company for long, so wide-spread investor participation was limited somewhat by the eBay acquisition.  But I can assure you the company's founders, venture capitalists and Salomon Smith Barney's big clients did well. Fortunately, individual investors don't need to kick themselves anymore for missing out on PayPal.
Nor do they need to invest in eBay to get exposure to the next big name in online payments because they can accomplish that with Calpian, Inc. (OTC: CLPI). I'll provide more details in just a moment… but first, let me tell you about Calpian.
Calpian's Business Model Provides the Best of Both Worlds


Steady cash flow from its U.S. Payments Business, Calpian Commerce, which offers a full suite of merchant, ISO and Agent Bank solutions… and explosive growth with its Indian-based mobile payments product, Money-on-Mobile.
Core legacy business generates recurring income streams
Texas-based Calpian has a lineup of payment processing services and related software enabling products. Calpian's wholly owned subsidiary, Calpian Commerce, provides the merchant community with an integrated suite of payment processing services and related software enabling products.
Calpian Commerce offers credit and debit card processing, ACH, mobile acceptance and gateway payment solutions to merchants in the U.S. operating in a physical "brick and mortar" business environment and/or over the Internet, and in settings requiring wired as well as wireless/portable payment solutions.
Calpian Commerce delivers its products and services to merchants via three delivery chains: a direct sales force, independent sales organizations ("ISOs") and Agent Banks.
According to a recent research report released by Emerging Growth Research, LLC, the firm's "core legacy business is very solid, producing solid cash flows and predictability." The company is now diversifying via several important investments and acquisitions.
Accelerated U.S. growth thru acquisitions
Additionally, Calpian is in the business of acquiring recurring monthly residual income streams derived from credit card processing fees paid by retail merchants in the United States ("residual portfolios"). They act not as a credit card processor, but simply as a purchaser of revenue streams resulting from the relationships between processors and ISOs.
International expansion… here's the PayPal of India story
According to Joseph Noel, the Emerging Growth Research analyst, one of the hottest areas for investment in the Internet and technology sectors relates to both mobile applications and mobile payments. Money on Mobile™, which they refer to as the "PayPal" of India, is a very fast growing service provider concentrating on providing cell phone-based mobile payment services for Indian consumers.
Calpian has a 47% stake in Money on Mobile with the ability to acquire up to 74% of the company.
Money on Mobile is a pre-paid payment solution. The service is a cash transfer business that allows users of ordinary cell phones to "load" their virtual accounts with cash and then transfer that cash via the cell phone network's SMS text functionality to approved service providers or to other individuals as long as they too have a cellular phone number.
Specifically, the service allows:
Payment for basic services, such as cellular minutes or satellite television usage via approved Money on Mobile retailers.
Payment for purchases at businesses, such as local retail stores, that have signed up as approved affiliates of Money on Mobile.
Movement of cash to individuals, such as family members, or to any business operator, as long as those individuals or business operators also have a cellular telephone number.
At July 31, 2013, Money on Mobile supported 150,000 retail locations in India, an increase of 8,473 stores month-over-month. Additionally, Money on Mobile was accessed by over 60 million unique phone number customers as of July 31, up 8.3% month-over-month.
These factoids are important because it is Calpian's India exposure that makes the company a compelling high-growth investment opportunity and that is to put things mildly.
The "I" in BRIC now makes sense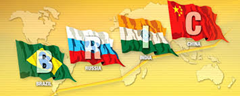 Due to the increased use of the BRIC acronym over the past decade, in which India is the "I," Americans have become gradually more familiar with the Indian investment thesis. Some have even tapped into it directly with Indian stocks and ETFs, but those are volatile securities that do not always provide the best exposure to the Indian growth story. And what a story it is.
India is the second-largest country in the world by population. It is the world's largest democracy. It is Asia's third-largest economy behind China and Japan and while many economists talk about the day that the Chinese economy will surpass the U.S. as the world's largest, there are plenty that believe India will eventually do the same to China.
Within the country of India, which is the target market for Money on Mobile, there are demographic, structural and technological factors that create a particularly strong need for better, faster and cheaper payment solutions. We believe Money on Mobile provides this solution.
Controlling interest
Calpian, Inc. has thus far acquired a 47% ownership stake in the parent of Money on Mobile and has signed definitive agreements allowing it to exercise options to acquire up to 74%. Emerging Growth Research said it, "expects the ownership position to rise above the 50% level and for revenue consolidation to occur over the next 90 days.
"We believe when this occurs investors will no longer view this company as a slow-growing credit card payment processing-related operation. Instead, we believe investors will begin valuing this company as a fast-growing international mobile payment company, which will have stock comparables with significantly higher revenue, EBITDA and EPS multiples."
Calpian has an opportunity to become the PayPal of India. Emerging Growth Research writes, "We believe the Money on Mobile business is quickly moving toward a 'Tipping Point' where its market share will act as a barrier to entry that will further hamper competitive efforts. Money on Mobile is easily in the lead and pulling further ahead each month."
More profitable for Calpian than EBay was for PayPal
This could prove to be a more profitable opportunity for Calpian and its investors than selling out to eBay was for PayPal. Remember, PayPal's business was mainly focused on the U.S. Calpian's Money on Mobile service focuses on India.
Not only is India home to over 1.2 billion people, but India enjoys a literacy rate of just over 74% and many Indians are tech-savvy. Also, India has the world's second largest mobile phone user base with over 867 million phones activated. Therefore Caplian's mobile payment solutions will be a snap for them to use.
Now here's a really interesting factoid… close to half of India's population still don't have bank accounts; and it is estimated that 90% of the accounts that have been opened are unused. For numerous reasons, India's large unbanked population needs new and more convenient ways to access basic financial services and pay bills… another enormous un-served market for Money on Mobile.
$185 million value… Emerging Growth Research thinks so
"We believe the proposed 74% stake in the Money on Mobile operation, based on public market comparables, is very conservatively worth at least $137 million. The Calpian [U.S. based] operation is worth at least $48 million for a total target market capitalization of approximately $185 million," said Emerging Growth Research in its report.
Assuming that the market cap estimate comes to fruition, shares of Calpian could more than quadruple.
From current levels, a four-bagger would take Calpian to $6.80, the bottom end of Emerging Growth's 12-month target range on the stock of $6.60 to $8.
Hyper growth already underway
Calpian's growth has already started. As we noted earlier, in early August, the company said its Mobile on Money service offered by its Indian subsidiary was now being supported by 151,530 retail locations, an increase of 8,473 stores from 143,057 stores on June 30, 2013. Additionally, Money on Mobile was accessed by approximately 62.6 million unique phone number customers as of July 31, 2013, up from the 57.8 million reported from the previous month.
And this was up from just over 3 million during early 2012. Total "monthly monetary volume" across the service has been growing at approximately 13% sequentially.
With mobile payments poised to become a $1 trillion global business by 2015* and Calpian's exposure to a fertile mobile payments market in India, the fundamental factors are in place to send what we believe is currently a highly undervalued stock, soaring.
Here's the Bottom Line
In our opinion, an investment in Calpian (CLPI) shares is most compelling and should be seriously considered by growth-oriented small cap investors looking for 3x to 5x returns.
*Yankee Group, mobility research specialists.
---
Recent Headlines
CALPIAN, INC. Files SEC form 10-Q, Quarterly Report
THREE AND SIX MONTHS ENDED JUNE 30, 2013 COMPARED TO 2012
The significant increases in 2013 second quarter revenues, gross profit, and general and administrative expenses are largely attributable to…
Click here to read the summary: http://biz.yahoo.com/e/130814/clpi10-q.html
---
Calpian's Money-on-Mobile Serves over 62 Million Unique Users, Volume up 6% from June
Tue, Aug 6, 2013: Calpian, Inc. announced today that, as of July 31, 2013, the Money-on-Mobile service offered by its Indian subsidiary is now being supported by 151,530 retail locations, an increase of 8,473 stores from 143,057 stores on June 30, 2013.
Additionally, Money-on-Mobile was accessed by approximately 62.6 million unique phone number customers as of July 31, 2013, up from the 57.8 million reported from the previous month. Processed transaction volume for July 2013, which is measured in Indian rupees, was slightly over…
Click here to read the full release: http://finance.yahoo.com/news/calpian-money-mobile-serves-over-205100803.html
---
About Calpian, Inc.
Calpian, Inc. (CLPI) is a publicly traded company with corporate offices in Dallas, Texas, operating centers in Georgia and New York and mobile payments emerging-market operations through its subsidiary in India.
Calpian's Indian subsidiary offers Money-on-Mobile, a pre-paid mobile payment solution, to over 150,000 Indian retail locations. Calpian's management team has over 70 years in combined experience in the payments business. Calpian's CEO, Harold Montgomery, is a recognized industry leader who has provided expert testimony to the U.S. Congress and Federal Reserve Bank on payments-related issues and regularly appears in numerous industry publications, such as Transaction World Magazine.
For additional information, visit the Company's website at: http://www.calpian.com/
Mike Casson
Executive Editor
Follow me on Twitter
NOTICE: MicroCap MarketPlace (MCMP) is a financial publisher and not a broker/dealer or investment adviser. Readers, subscribers and web site visitors are responsible for individual investment decisions. All information contained in our newsletters or on our web site should be independently verified with the featured companies and readers should always conduct their own research and due diligence and engage professional advisors as they deem appropriate before making investment decisions. MCMP has not received any compensation for this editorial coverage. As you have read many times on these pages, micro-cap investing involves inherent risks and investors should carefully research any company considered for investment. Micro-cap companies are usually early in their market cycle and vulnerable to significant price volatility. Past results are not necessarily indicative of future performance.