EnerJex Resources: Play the U.S. Energy Boom with a Possible Double or Triple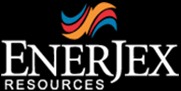 U.S. energy is soaring? And when we say "soaring," we mean this increased output is a legitimate "Oil Boom." Recently, the U.S. Energy Information Administration said U.S. oil production is set to top imports in 2013 for the first time in 18 years. EnerJex Resources, a microcap you'll learn more about in just a minute is helping fuel this rush to energy independence.
By 2014, the U.S. could be pumping 8 million barrels per day, the highest output level since 1988. That would represent an increase from the 6 million barrels per day produced in the U.S. two years ago and the current level of 7 million barrels per day.
Shale boom powering growth
Perhaps the most important reason why U.S. energy production is soaring is the onshore shale boom. For years, it was believed that all of the world's remaining giant oil discoveries were located offshore. Many were believed to be located in the coastal waters of countries that are not friendly to Western business interests.
Other massive offshore reserves are located near places such as Russia, where harsh weather increases the costs and risks of drilling there…in the Arctic to be more specific.
As the 2010 Gulf of Mexico oil spill showed investors, offshore drilling can be a costly AND risky endeavor. Due to steadily increasing reserve estimates in shale formations such as North Dakota's Bakken and the Eagle Ford in Texas, investors have myriad ways of playing the U.S. onshore boom.
EnerJex Resources – a leading micro-cap candidate
When it comes to attractive microcap oil producers with big-time potential, Texas-based EnerJex Resources (OTCBB: ENRJ) needs to be part of the conversation.
One thing that is immediately alluring about EnerJex is that oil represents 100 percent of the company's proved production and reserves. That's particularly good, because one downside to the shale boom has been an excess supply of natural gas, which has forced prices for that commodity into the dumps.
In fact, many of the largest oil companies, even Exxon Mobil (NYSE: XOM), are faced with rising demands from analysts and investors to reduce natural gas exposure. Some major natural gas producers, such as Chesapeake Energy (NYSE: CHK), are working to increase their oil profiles, but that can take years to get to even a 50-50 production split.
ENRJ is sitting in two oil rich sweet spots…Texas and Kansas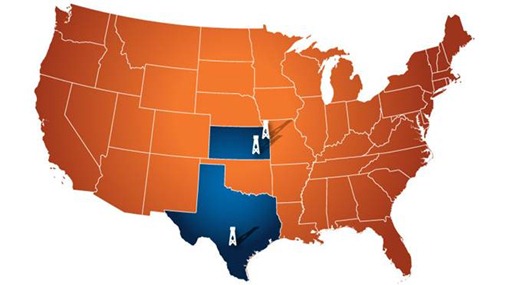 Operations overview
As for EnerJex, the company is 100 percent firmly in the sweet spot of energy output. Today's investors want a company to produce more oil than gas and that is exactly what EnerJex does.
Speaking of being in a booming sweet spot, EnerJex has a foothold in South Texas, home to the Eagle Ford Shale. Simply put, South Texas has proven to be awash in oil and the Eagle Ford could be one of the greatest onshore oil discoveries of all time in ANY country.
However, as much potential as it has, South Texas is not the prime area that is producing results for EnerJex. Investors will want to take note of the fact that the company is a key player in terms of oil production in Kansas. Yes, indeed. Kansas is thought to be home to some impressive oil reserves of its own. EnerJex owns over 14,000 gross acres in the Jayhawk State where significant production is already taking place.
How about hitting 123 out of 126 wells!!!
"During 2012, the Company reported a 97.6% drilling success rate, drilling 123 economically successful wells out of 126 wells drilled in its Kansas plays. Equally important, EnerJex has identified hundreds of low-risk shallow oil drilling opportunities on its existing properties," according to a WSR Equity Research report released on Thursday, March 28th.
WSR Equity Research, a noted research firm with an emphasis on micro-caps, also highlighted the cost issue, saying "On average, EnerJex's cost to drill and complete wells are $30,000 in its Cherokee play and $80,000 in its Mississippian play."
Put another way, EnerJex's costs are paltry compared to those companies that have to spend $50,000, $100,000 or even $500,000 per day to lease an offshore deepwater rig.
2013 Development Plan
EnerJex intends to drill more than 100 wells in its Kansas-based Mississippian Project and more than 150 wells in its Cherokee Project during 2013, representing an expected increase of more than 100% in its Mississippian Project and a similar number of wells in its Cherokee Project compared to 2012.
Management expects this drilling program to be funded by cash flow from operations and additional borrowings under its existing $50 million credit facility with Texas Capital Bank.
Clearly EnerJex is making the right investment as highlighted by these facts:
More than 1 billion barrels of oil have been produced from the Mississippian formation in Kansas
The Mississippian currently accounts for 40% of the state's 40 million barrels of annual oil production.
This project has the potential to produce 1,000 barrels of oil per day, according to data provided by the company.
The story gets better
EnerJex has a balance sheet that any company would be envious of. Typically, micro-cap energy firms are loaded with debt. At the very least, they often have balance sheets that need some repair.
This is not the case with EnerJex. Following $5.5 million in asset sales, a 3.75 million shares repurchase plan and $2.7 million debt to equity conversion, EnerJex now has more than $3 in assets for every $1 in liabilities.
Perhaps that is just one more reason WSR Equity Research rates EnerJex a "Buy." WSR notes the shares could double and possibly even flirt with a triple.
"EnerJex is an efficient E&P player with a geographic focus in low risk, consistent oil producing areas that have been productive for the past 50 to 100 years," according to Paul Silver, Director of Research.
A double could be on the low side…
This conservative, low-cost posture bodes well for EnerJex and its shareholders in the near to medium-term, implying a double could be a conservative price target…we're looking for a 300% increase in shares of ENRJ.
Recent News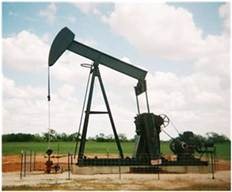 Wall Street Resources Initiates Coverage of EnerJex Resources
SAN ANTONIO, March 28, 2013 /PRNewswire/ — EnerJex Resources, Inc. (ENRJ) ("EnerJex" or the "Company"), a domestic onshore oil company, announced today that Wall Street Resources, Inc. ("WSR") has initiated research coverage of the Company.
This research report is available free of charge on WSR's website at www.wallstreetresources.net/EnerJex.asp.
EnerJex Resources Announces Operations Update and Development Plans
SAN ANTONIO, March 6, 2013 /PRNewswire/ — EnerJex Resources, Inc. (ENRJ) ("EnerJex" or the "Company"), a domestic onshore oil company, provided the following update today on its operating activities and development plans.
Oil Production
EnerJex produced 27,856 net barrels of oil during the fourth quarter of 2012. Adjusted for asset sales, this represents an 81% increase compared to the same period in 2011. For the full year, the Company produced 96,842 net barrels of oil. Adjusted for asset sales, this represents a year-over-year increase of 88% compared to 2011. As described below, EnerJex's drilling activity accelerated in the fourth quarter of 2012 and it is expected to further accelerate in 2013.
Click here to read the full release: http://finance.yahoo.com/news/enerjex-resources-announces-operations-development-130000481.html
For additional information, visit the Company's website at http://www.enerjex.com/
Mike Casson
Executive Editor
Follow me on Twitter
NOTICE: MicroCap MarketPlace (MCMP) is a financial publisher and not a broker/dealer or investment adviser. Readers, subscribers and web site visitors are responsible for individual investment decisions. All information contained in our newsletters or on our web site should be independently verified with the featured companies and readers should always conduct their own research and due diligence and engage professional advisors as they deem appropriate before making investment decisions. In the interest of full-disclosure, Casson Media Group, Inc. an affiliated company received seventy-five hundred dollars for market awareness coverage of the subject company. As you have read many times on these pages, micro-cap investing involves inherent risks and investors should carefully research any company considered for investment. Micro-cap companies are usually early in their market cycle and vulnerable to significant price volatility. Past results are not necessarily indicative of future performance.