Microcap Farm Mania Brought to You Courtesy of Farm Lands of Guinea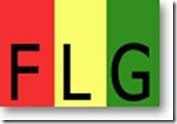 These days, it's not inaccurate to say that plenty of investors are aware of the options available to them in terms of agribusiness investment opportunities. That's a good thing because the fact of the matter is demand for food is expected to outpace supply in the years ahead. However, the stories of typical farm stocks such as Agrium (NYSE: AGU), Deere (NYSE: DE) and Potash (NYSE: POT) have been told time and again. That means it might be a good idea to take a look off the beaten path for new ideas for the "Farm Mania" including those in the micro cap sector.
One of those more interesting plays you might consider is Farm Lands of Guinea (OTCBB: FLGI), which engages in the acquisition and operation of agriculture farms primarily in the African nation of the Republic of Guinea. If investing in the acquisition of farmland doesn't strike you as a valid investment thesis, you're not alone, but we would also encourage you to think outside of the box.
It's also worth noting that farmland has already been validated as an investable asset class by some of the world's most prominent investing gurus.
What do Jim Rogers and George Soros have in common?
Just this…legendary commodities investor Jim Rogers has previously said "I have frequently told people that one of the best investments in the world will be farmland." George Soros, a billionaire investor that is no stranger to the commodities world, owns 23.4% of South American farmland venture Adecoagro SA.
So how does all this pertain to Farm Lands of Guinea?
Well, consider the following: food prices are expected to double in the next several years and do so again perhaps five years or less after the first double. In late 2011, Farmers National Company said that demand for farmland is at an all-time high – based on a record number of transactions – pushing sales prices up 20%, on average, over 2010, according to "Corn and Soybean Digest."
The thing is there's only so much farmland in the U.S. to go around, but Africa is an untapped frontier of farmland investing. Farm Lands of Guinea controls a quarter of a million acres of underutilized West African agricultural land. Guinea shares borders with Mali, Sierra Leone, Liberia and the Ivory Coast, meaning nearby options for expansion are plentiful.
Maybe that's one reason the company recently received a $1 million investment from Craven House Capital plc. Craven House evaluated 30 agricultural projects in Africa before deciding on working with Farm Lands of Guinea.
Farm Lands of Guinea proposes to develop the leased land to grow in rotation, maize and soybeans.  Given the rainfall, the temperature profile and the nature of the soil, it is anticipated that the land when developed will produce about 4 tons of soybeans per hectare.  The rotation will be one year of maize followed by two years of Soya.
And with that, maybe it's time to propose putting Farm Lands of Guinea (FLGI) into your portfolio as a way of capturing a slice of the agribusiness investment boom.
Posted by
Micro Trader