Markets Moved Too High, Too Fast – We'll Find Out Soon Enough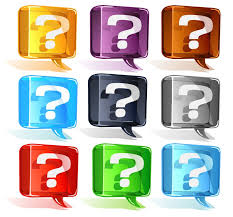 MicroCap Market Report: April 13, 2013 – Despite a modest down day on Friday, it was another excellent week in the markets for U.S. stocks. The S&P 500 gained 2.3% for the week, good for its best weekly gain since the first week of this year. On Thursday, the benchmark U.S. index touched a new all-time high and is now up 11.4% year-to-date.
The Dow Jones Industrial Average added 2.1% for the week. The Dow also raced to a new record high before closing lower by less than a point on Friday. Even so, the Dow is leading all the major indices with a 13.44% gain YTD.
Earnings reports coming up
Importantly, first-quarter earnings season has started and that means plenty of catalysts are abound to keep driving the market higher. Of the 30 S&P 500 companies that reported first-quarter results thus far, 70% exceeded analysts' profit estimates and 57% beat sales projections, according to Bloomberg data.
Microcaps are certainly benefiting from a noticeably uptick in risk appetite. The iShares Russell Microcap Index Fund (NYSE: IWC) added almost 2.2% last week while the Guggenheim Wilshire Micro-Cap ETF (NYSE: WMCR) climbed 2.6%.
The Markets @ 4/12/2013
Index
Close
Weekly
% Change
YTD Change
YTD%
DJIA
14865.06
299.81
2.06%
1760.92
13.44%
NASDAQ
3294.95
91.09
2.84%
275.44
9.12%
S&P 500
1588.85
35.57
2.29%
162.66
11.41%
NYSE Comp
9188.26
188.01
2.09%
744.75
8.82%
NYSE MKT

 

2406.85
25.17
1.06%
51.19
2.17%
RUS 2000
942.79
32.74
3.60%
93.44
11.00%
RUS MICRO
58.32
1.24
2.17%
6
11.47%
VANG INTL
48.35
1.37
2.92%
2.05
4.43%
CHINA INDEX
4393.12
114.91
2.69%
-45.4
-1.02%
EMERG MKTS
6965.4
127.6
1.87%
-74.57
-1.06%

Markets Report
The just completed week was light on economic data, but the big news was that several members of the Federal Reserve said the central bank should begin winding down its monetary easing program later this and perhaps end the program outright by year-end, according to the latest Federal Open Market Committee meeting minutes.
We should note that just because several members of the Fed are forecasting an end to quantitative easing that does not mean the end is near.
In our view, it would take a significant uptick in employment and GDP data to give the Fed the room to legitimately consider an end to its stimulus efforts. And even if QE does end this year, it would be reasonable to expect a slow wind down, not an abrupt end that could potentially unsettle markets.
In other economic news, initial claims for jobless benefits fell to 346,000 last week from 388,000 in the previous week. Economists expected a reading of 360,000 new claims. The less volatile four-week moving average rose to 358,000 from 355,000.
The week ahead should be all about earnings reports as 74 of the S&P 500 companies are due to deliver quarterly results. Many of these are marquee names with market-moving potential, including Google (NASDAQ: GOOG) and Dow components Coca-Cola (NYSE: KO) and Johnson & Johnson (NYSE: JNJ).
China and Emerging Markets come roaring back
The NASDAQ Golden Dragon China Index gained 2.69% last week…closing at 4393.12 and trimming the YTD loss slightly over 1%. The Emerging Markets index posted some nice gains of 1.87% for the week and getting close to positive YTD ground at -1.06%.
Oil prices continue a downward trend
WTI Crude Oil closed at $91.29 this week…losing $1.41. This came on the heels of a $4.53 loss last week.
The Dollar backed up again for the second week in a row… losing $0.0070 to close at 0.7625 euros.
Bonds lost ground too
The 10-year bond lost $0.21 to close at $102.52 and 30-year bonds lost $1.08 to still close over $100 at $104.11.
The Gold bugs are probably catatonic by now
Gold lost a whopping $74.40 last week to close at $1,501.00. We noted several weeks ago… as these bail-out deals firm up look for a significant retreat in gold prices…plus the Fed's comments about ending quantitative easing put more pressure on the metal. And to add more weight to a downward bias, inflation has not reared its head. All in all, we could see a retreat to the mid fourteen hundreds.
The Bottom Line for Stocks
Plenty of pundits and so-called experts have been calling for a pullback, but that clearly has not materialized. Remember, April is the last month in the best six-month cycle for stocks, so it would not be unreasonable to see another couple of weeks of strength for stocks. New records are possible, particularly with an avalanche of earnings reports on deck.
At the micro-cap level, discretionary names are looking strong, particularly after that sector surged 3.4% last week. With Bank of America (NYSE: BAC), Citigroup (NYSE: C) and Goldman Sachs (NYSE: GS) all reporting next week, this could be the ideal time to give micro-cap financials a look.
Unfortunately, our previous calls on gold miners have proven accurate. Bullion is now in bear market territory after a nasty tumble last week, meaning the miners probably offer little in the way of upside over the near-term. However, odds are they will come roaring back when you least expect it so don't go to sleep on this sector it you're thinking about adding some precious metals stocks to your portfolio.
EnerJex Resources (OTCQB: ENRJ) one of our recently covered microcap energy stocks reported record results for 2012.
EnerJex's CEO, Robert Watson, Jr., commented, "2012 was an outstanding year for the Company, and I am proud of our team's accomplishments and thankful for their hard work. EnerJex has an opportunity to rapidly grow in 2013, and management will be focused on increasing the Company's total proved reserves while maximizing value for stockholders on a per-share basis."
Read the full press release here: http://finance.yahoo.com/news/enerjex-resources-announces-record-results-151800196.html
Our Covered Company report entitled "EnerJex Resources: Play the U.S. Energy Boom with a Possible Double or Triple" provides additional insight into this microcap opportunity: http://microcapmarketplace.com/2013/04/01/enerjex-resources-play-the-u-s-energy-boom-with-a-possible-double-or-triple/
Good luck and good investing,
Research and Editorial Staff
MicroCap MarkePlace
Mike Casson, Executive Editor