Wealthy Russians Feeling Cyprus Heat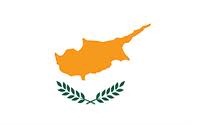 Market Report: March 22, 2013 –  U.S. stocks, including microcaps finished on a strong note on Friday, but that was not enough to help the S&P 500 avoid its second weekly loss of the year. Even with the glum week, due in large part to negative headlines out of Cyprus the benchmark U.S. index is still higher by 9.2% year-to-date and is within 10 points of its record set in 2007.
The situation in Cyprus serves as a stark reminder of two things. First…all is still not well in the Eurozone. Second…riskier assets are still at the mercy of the goings on in Europe. Unfortunately, Cyprus proved as much.
Cyprus Bailout funds, taxes and Russians
The tiny island nation of just 1.1 million roiled global markets by rejecting a plan set forth by the European Union and the International Monetary Fund to tax Cypriot bank deposits so the country could access bailout funds.
Around $32 billion of the accounts in Cypriot banks – nearly half of the total – belong to Russians. A tax on wealthy depositors would destroy Cyprus's reputation as a safe haven. Some analysts have suggested that this was the motivation behind the EU's bailout plan. Guardian.com
Late Friday, Cyprus sort of placated nervous investors by approving a plan to restructure the nation's most imperiled bank while imposing new restrictions on withdrawing cash or moving money out of the country when the banks reopen next week, according to the New York Times.
Microcaps hanging tough
Overall, it was a trying week for stocks, but micro-caps held up relatively well. The iShares Russell Microcap Index Fund (NYSE: IWC) lost just 0.05% for the week while the Guggenheim Wilshire Micro-Cap ETF (NYSE: WMCR) rose 0.3%
The Markets @ 3/22/2013
Index
Close
Weekly
% Change
YTD Change
YTD%
DJIA
14512.03
-2.08
-0.01%
1407.89
10.74%
NASDAQ
3244
-5.07
-0.16%
224.49
7.43%
S&P 500
1556.89
-3.81
-0.24%
130.7
9.16%
NYSE Comp
9065.8
-50.88
-0.56%
622.29
7.37%
NYSE MKT

 

2404.93
0.72
0.03%
49.27
2.09%
RUS 2000
946.85
-6.73
-0.71%
97.5
11.48%
RUS MICRO
58.66
-0.03
-0.05%
6.34
12.12%
VANG INTL
47.72
-0.84
-1.73%
1.42
3.07%
CHINA INDEX
4407.98
79.57
1.84%
-30.54
-0.69%
EMERG MKTS
6890.63
-164.6
-2.33%
-149.34
-2.12%
Stocks back up slightly as Cyprus dominates headlines
Cyprus hasn't made this much news since Alexander the Great invaded the island nation in 333 BC. However, this small economy in the Eastern Mediterranean rattled global markets and screwed up what had been a pretty good two week roll.
The majors all closed off for the week with the S&P 500 losing 0.24%, the NASDAQ losing 0.16% and the Dow losing a whopping 0.01%.
The NYSE MKT (AMEX) was the only domestic index which closed up on Friday, + 0.03% if that's even worth reporting.
China has a significant turn-a-round
The NASDAQ Golden Dragon China Index showed some strength this week…closing up 1.84% and reducing the YTD loss to 0.69%.
The Russell 2000 Index lost 0.71% this week but is still up a very respectable 11.48% YTD. The Internationals and Emerging Markets took a beating in the face of the continuing Cypriot saga, losing 1.73% and 2.33% respectively.
Oil prices continue to move slightly higher
WTI Crude Oil gained $0.26 this past week to close at $93.71.
The Dollar lost a little ground… losing $0.0051 for the week to close at 0.7698 euros.
Bonds were up again
The 10-year bond gained $0.75 to close at $100.77 and the 30-year variety gained $01.70 to close at $99.83.
Gold bugs win big again and run gains to four weeks in a row… Gold gained $13.70 to close the week at $1,606.20. However, if the Cyprus bail-out deal firms up look for a retreat back below $1,600.
Market Report
It was a fairly docile week on the economic data front, though most of the reports were supportive of further upside for equities.
In economic news, the Commerce Department said U.S. housing starts increased 0.8% last month to a seasonally-adjusted rate of 917,000. Permits to build new homes rose 4.6% to 946,000 units, the best rate since June 2008. Single-family housing starts increased 0.5%.
On Thursday, the Labor Department said initial claims for jobless benefits rose by 2,000 to 336,000 last week. The less volatile four-week moving average fell by 7,500 to 339,750, the lowest reading since February 2008.
The Federal Reserve Bank of Philadelphia business outlook survey for March rose to a reading of 2 this month from -12.5 in February. Economists expected an increase to -3.
Housing data showing market strength
The National Association of Realtors said existing home sales rose 0.8% in February an annual rate of 4.98 million units last month, good for the best reading since November 2009. Economists expected a February reading of 5 million units. The January sales pace was revised up a 4.94 million units from the previously reported 4.92 million units, according to Reuters.
Again, it was a light week for data reports, but the housing reports were encouraging and that is a good thing given all the direct and indirect jobs residential real estate accounts for in the U.S. In turn, that could bode well for continued improvement with regards to consumer data and that would certainly boost stocks.
The Bottom Line for Stocks
A macro issue struck a chord with us this week, but it can be applied to micro-caps too. That is U.S. oil production is soaring and it might just be only another year or two before the U.S. is producing more oil than it imports. Expect this to be a prominent theme with micro-caps and it is one reason to be bullish on energy names, large and small.
With Europe being an issue, it would be wise to ease up (for the moment) on micro-cap materials names, but as we have mentioned before, this is an ideal time to embrace biotechnology and health care micro-caps.
Research and Editorial Staff
MicroCap MarkePlace
Mike Casson, Executive Editor