Record Week on Wall Street Fuels Optimism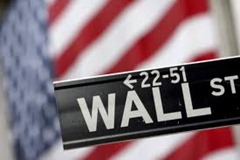 Market Report: March 11, 2013 – Buoyed by a surprisingly strong February jobs report, U.S. stocks closed record week on Friday, helping the S&P 500 to its ninth weekly advance in the past 10 and its sixth consecutive up day. Both the S&P 500 and Dow Jones Industrial Average rose 0.5% on Friday.
The Dow closed the week on an upbeat note at 14,397, having made intraday record highs in every session. The S&P 500 is now just 1% below its all time closing high on 10/9/2007 of 1565.15.
For the week, the S&P 500 added 2.2%. About 82% of stocks in the S&P 500 yesterday closed above their average price from the past 50 days, according to data compiled by Bloomberg.
Michael Carney, an economist at Cal Poly Pomona stated, "Stock prices are moving up because businesses are doing better and corporate profits are up." Brad Levin, president of Legacy Wealth Management in Woodland Hills, said an increasing number of investors have turned to stocks. "The Federal Reserve has created an environment where there really aren't any great alternatives to stocks because interest rates are so low." Source: Daily Breeze
Record Week has MicroCaps moving up
All and all, it was a record week for animal spirits too and elevated risk appetite and that usually bears fruit for micro-caps. The iShares Russell Microcap Index Fund (NYSE: IWC) soared nearly 4% on the week and has broken out to a new high. The Guggenheim Wilshire Micro-Cap ETF (NYSE: WMCR) added almost 3% and is also found hovering near fresh highs.
The Markets @ 3/8/2013
Index
Close
Weekly
% Change
YTD Change
YTD%
DJIA
14397.07
307.41
2.18%
1292.93
9.87%
NASDAQ
3244.37
74.63
2.35%
224.86
7.45%
S&P 500
1551.18
32.98
2.17%
124.99
8.76%
NYSE Comp
9054.45
180.26
2.03%
610.94
7.24%
NYSE MKT

 

2413.19
34.11
1.43%
57.53
2.44%
RUS 2000
942.11
38.98
4.32%
92.76
10.92%
RUS MICRO
58.27
2.19
3.91%
5.95
11.37%
VANG INTL
48.23
0.76
1.60%
1.93
4.17%
CHINA INDEX
4439.05
42.1
0.96%
0.53
0.01%
EMERG MKTS
7199.86
143.43
2.03%
159.89
2.27%
OK…take a picture of this one…Green across the board for the record week and YTD
NASDAQ led the majors this week with a gain of 2.35%, closing at 3244.37, and blowing through the 12 year record of 3213.59 it recorded on Feb. 19.
The Russell 2000 Index reversed its losing ways… and roared to a 4.32% gain for the week. It's up 10.92% YTD and is only slightly behind the Russell Micro YTD gain of 11.37%
China poked its nose over the goal line…but just barely
The NASDAQ Golden Dragon China Index gained 0.96% and moved back into GREEN NUMBERS for YTD gains as well…showing a blistering gain of 0.01% for the year.
The Internationals made a decent move to the upside…gaining 1.60% for the week and showing a 4.17% gain YTD. Emerging Markets were even stronger this past week, up 2.03% and moving back into positive territory YTD at +2.27%.
Oil prices reversed their downward trend… WTI Crude Oil gained $1.27 to close at $91.95.
The Dollar remained stable at 0.769 euros…gaining $0.0011 for the week.
Bonds moved back below $100
The 10-year bond lost $1.81 to close at $99.50 and the 30-year bond lost $3.58 to close at $97.55.
Gold bugs win two weeks in a row… Gold gained $4.70 to close at $1,576.60
Market Report
It was another busy stats week and we'll get to the jobs report in a minute.
Leading off the economic news, the Institute for Supply Management said its February purchasing managers index rose to 56% from 55.2% in January. Economists expected the February reading to be unchanged from the prior month. The index has risen for 39 consecutive months.
First time claims for unemployment benefits fell to 340,000 last week from 347,000 in the previous week. Economists expected last week's reading to rise to 355,000. The reading is close to a five-year low. The less volatile four-week moving average also fell by 7,000 last week to 348,750.
Jobs report blows 'em away…adds fuel to record week
And on Friday, the Labor Department said U.S. employers added 236,000 new jobs last month and that the U.S. unemployment rate fell to 7.7% from 7.9% in January.
The February jobs report blew away even the most bullish forecasts, which called for the addition of just 165,000 jobs. The jobs data was good enough to keep the rally going, but not so strong that there are fears the Federal Reserve will bring an unexpected early end to quantitative easing.
For better or worse, stocks are living and dying by the Fed. That's the world we live in right now.
The Bottom Line for Stocks
The Fed released stress test results for the major U.S. banks on Thursday and the results were mostly encouraging. However, the other batch of stress tests, the ones where the Fed can approve or disapprove capital plans such as dividends and share repurchases, will not be unveiled until next week.
That is a long way of saying micro-cap banks are worth a look ahead of that news. With employment data obviously more bullish than not, micro-cap discretionary names continue to be one of our favored sectors. Additionally, we remain fans of biotechnology micro-caps as a group.
While this is not a "buy" recommendation, we can see some slight signs of encouragement on the "precious metals miners" front. Stay tuned for more on that in coming weeks.
This MicroCap Bank Stock has investors smiling
And speaking of microcap bank stocks…if you haven't already, take a look at Citizens First Bank (NASDAQ: CZFC). This little gem, tucked away in Bowling Green, KY has had a spectacular 12 month run…up 29.1%. The year-to-date gains are really nice too…up 13.5%. We initiated coverage on Citizens First in mid-February; click here to rear the full report: http://microcapmarketplace.com/2013/02/18/citizens-first-a-better-way-to-bet-on-bank-stocks/
Another microcap winner is ENB Financial Corp (OTCBB: ENBP); formed in 2008 and headquartered in Ephrata, PA, ENB is the holding company for Ephrata National Bank. From a 52-week low of $22.50 on 4/12/12, ENBP has gained 26.7%, closing on Friday at $28.50. The PE is still attractive at 10.19 and it trades about 10% below book.
You don't have to look to Wall Street for winners…look in your own back yard. You'll likely find some microcap gems that you can get to first.
Research and Editorial Staff
MicroCap MarkePlace
Mike Casson, Executive Editor