Have a Cold One with Craft Brew Alliance – a Hot Microcap Growth Story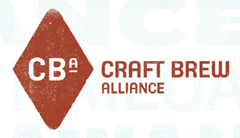 When Wall Street talks about adult beverages these days, investing in the theme, not consumption of the products themselves, the conversation primarily focuses on spirits such as tequila and vodka. Wine has been relegated to second and beer has really been relegated to a distant third.
To be sure, beer makers have been a mixed bag of returns this year. Anheuser-Busch InBev (NYSE: BUD), the maker of Bud and Bud Light, has surged more than 27% year-to-date, but rival Molson Coors (NYSE: TAP) has given back more than 6%. Samuel Adams (NYSE: SAM), the company viewed by many investors to be a legitimate growth story among beer stocks, is only up 5.1% this year. Trading at 22 times earnings, Samuel Adams is also getting a tad pricy.
Micro brews whet investors' appetites
Lots of beer drinks enjoy what are known as craft or micro brews, which is beer produced on a much smaller scale than Bud or Coors. These brews almost always cost more than their macro counterparts, and many have cult followings, indicating that loyal customers will part with $8 to $9 for a six pack of their favorite micro brew rather than save a few bucks to have a six-pack of Coors Light.
Translation: Micro brew beers are a legitimate investment thesis and one of the best ways to tap into theme is with a micro-cap stocks.
Enter Craft Brew Alliance (Nasdaq: BREW)
Oregon-based Craft Brew Alliance probably isn't a company that most investors are familiar with, but it does produce three brands that avid micro brew drinkers know quite well, including the Widmer Brothers, Redhook, and Kona brand names.
The good news/bad news story with Craft Brew Alliance stems from the company's intimate relationship with Anheuser-Busch, which Craft Brew depends on for almost all of its distribution. Craft Brew tells investors as much…this is from the company's annual report:
""We distribute our products in substantially all of our markets through A-B's wholesale distribution network. A-B's domestic network consists of more than 510 independent wholesale distributors, most of which are geographically contiguous, and 14 wholesale distributors owned and operated by A-B. This distribution relationship with A-B has offered efficiencies in logistics and product delivery, state reporting and licensing, billing and collections. We have realized these efficiencies while maintaining full autonomy over the production, sale and marketing of our products as an independent company."
The bad news with this arrangement isn't so much bad as it is cautionary tale.
In theory, Anheuser-Busch could opt to end the agreement. That would probably mean some form of compensation for the small company, but it would also equal a debilitating near-term blow to the stock. The agreement between the two companies also allows the Budweiser manufacturer to have two members on Craft Brew's board.
That's not the worst thing in the world because, at least in theory, those board members could offer useful experience and insight to a smaller company regarding the beer world at large. However, the bottom line is that it isn't hyperbole to say Anheuser-Busch does hold most of the good cards when it comes to the Craft Brew growth story.
On the positive side of the ledger, investors should not gloss over the fact that Craft Brew, a $161 million market cap company, has a distribution agreement with a company like Anheuser-Busch. The realities are these type of deals don't happen every day for micro-cap companies and Anheuser-Busch arguably has the best distribution network of any major beer maker in the U.S., if not the world.
OK…here's the bottom line
In our way of thinking, BREW appears to be a very attractive, fast-growing, micro-cap stock. Of course, what investors really care about is performance. Since its 52-week low of $5.08 on 10/3/11, Craft Brew has gained 68% and year-to-date the stock is up 42% compared to a gain of barely more than 5% for Samuel Adams, the so-called growth story stock.
On the basis of forward P/E, Craft Brew has the look of a high momentum growth stock, trading at 34 estimated 2012 earnings ($0.25), but the stock has a lower price/book and price/sales ratio than Samuel Adams and a trailing 12 month P/E of 15.
Given Craft Brew's growth feel and an estimated 71% three year CAGR in earnings through year-end 2012 BREW would seem to be the growth story beer stock for you to add to your small cap portfolio. In the least, I'd say that Craft Brew is certainly worthy of a place on your watch list.
And if you want to dig a little deeper into this opportunity take a look at the Company's May Investor Presentation; Click Here: http://phx.corporate-ir.net/phoenix.zhtml?c=95666&p=irol-IRHome
Mike Casson
Executive Editor
Follow me on Twitter