Joltin' Java: This Microcap Coffee Stock Is On Fire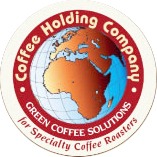 When it comes to investing in coffee stocks, investors have plenty of beans to pick from. It's pretty safe to assume nearly everyone knows about Starbucks (Nasdaq: SBUX), the world's largest coffee house operator. Then there is the controversial, ever volatile Green Mountain Coffee Roasters (Nasdaq: GMCR). Peet's Coffee & Tea (Nasdaq: PEET) is a microcap name, but one that is by no means unheralded because of the tidy returns it has delivered. And due to a two-year run that has seen the stock more than double, Caribou Coffee (Nasdaq: CBOU) is fairly well known, too.
Yet in the past year, not one of those stocks has come close to offering the returns offered by microcap Coffee Holding Co. (Nasdaq: JVA). New York-based Coffee Holding engages in manufacturing, roasting, packaging, marketing, and distributing roasted and blended coffees. Actually, in the past year, shares of Coffee Holding have almost tripled.
It cannot be ignored this is a volatile stock, as are most coffee stocks. With a beta of almost 1.2, Starbucks is the "slow mover" of the group. Coffee Holding's beta: 2.22. That explains the bad news, also known as a 52-week range of almost $4 to almost $31. That high beta also explains the good news: The fact that Coffee Holding has jumped almost 65% this year. On Monday March 12, the stock gained over 21% on volume of more than 5.6 million shares…that's more than impressive on a stock with a float of less than 5 million. Want to know what the average daily volume for this stock is? Just over 342,000 shares.
Strong Fundamental Growth for Microcap
There is a legitimate fundamental story here. In its most recently reported quarter, the three months that ended January 31, Coffee Holding reported a profit of $1,578,345, or $0.25 per share, compared with $1,041,072, or $0.19 per share, a year earlier. That's profit growth of about 50% and EPS growth of nearly 33%. Sales surged to $56,601,684 an increase of $30,960,591, or 120%, from $25,641,093, the company said in a statement.
Perhaps even more impressive than those statistics is that Coffee Holding accomplished stellar profit and sales growth while its operating expenses rose just 8.5%. Most investors and executives for that matter would take a double in revenue growth and 50% profit growth every quarter if it meant their expenses rose just 9%.n
Declining coffee prices could also prove to be a boon for Coffee Holding later this year. "Coffee prices on the Nairobi Coffee Exchange (NCE) retreated last month in response to a correction in the international market following record prices of the commodity last year," according to the Paragon Report.
Put another way, unusually high coffee prices in 2011 crimped margins for coffee companies of all stripes, from Starbucks to Coffee Holding. Coffee Holding is a momentum stock and the biggest potential stumbling block to that momentum is the margin issue. This is one of those stocks that investors look for excuses to buy and when they do, there is a tinge of irrational exuberance. Conversely, that puts Coffee Holding in a position where management simply cannot disappoint.
Microcap Shorters Running for Cover
For now, there is still a large short interest in Coffee Holding and as those shorts cover, the stock will only go higher. And don't let the P/E scare you off…the "Processed and Packaged Goods" sector averages close to 50.. A small position could be worth the trouble and if JVA breaks resistance at $15, it could easily see the mid $20s from there. Who knows…it might return to those high flying numbers in the $30s.
Posted by Micro Trader