MicroCap Zooming on Dallas-based ZixCorp.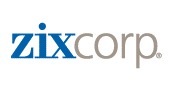 A common mistake individual investors make when it comes to software stocks is to skip right over the microcap names and focus way too much on the biggest, most familiar stocks. That means Microsoft (Nasdaq: MSFT), Oracle (Nasdaq: ORCL) and a few others command the bulk of the attention and investors' dollars.
Missed MicroCap Opportunities…
The problem with this short sighted strategy is that the intense focus on large-cap software names means some stellar microcap growth opportunities go overlooked.
And one can argue that's the case with ZixCorp. (Nasdaq: ZIXI). Dallas-based ZixCorp provides encryption services to the healthcare, financial services, insurance, and government sectors in the U.S. Its core offering is an email encryption service, a secure messaging service, which allows an enterprise to use policy-driven rules to determine which emails should be sent securely to comply with regulations or policies.
Translation: ZixCorp is a software security company
The important question, as it usually is with companies with sub-$200 million market caps, as ZixCorp has, is does the company make money or at least have the potential to make money?
In this case, ZixCorp does make money. The company posted a fourth-quarter profit of 23 cents a share on record fourth quarter revenue from continuing operations of $9.9 million, a 12% jump from the year-earlier period.
ZixCorp also said its cash flow from operations rose by $1.8 million to $2.6 million during the fourth quarter. For 2011, the company had cash flow from operations of $13.2 million, an increase of $6.0 million, year-over-year. Showing that it has a tidy balance sheet for a micro-cap tech company, Zix had $20.7 million in cash on hand at the end of 2011 and that followed an announced $20 million share repurchase plan.
There are some good fundamentals at work here as well.
ZixCorp has a solid return on equity of 43.11% (that's 73.13% higher than industry average) which when coupled with a gross margin of 81%, bodes well for the company's future profitability.
The Company experienced a 20.54% CAGR since 2007.
Order backlog was $53.7 million at December 31, 2011…that's 141% of annual sales already on the books.
Citing from the Company's 10-K, filed 3/9/2012: "Our continued focus on sectors such as healthcare, financial services, insurance, government, plus expansion into other non-core markets, along with the increased use of indirect OEM distribution and value-added reseller channels, we expect to see the business increase its new first year orders in 2012 and fuel a continued increase in our year-over-year revenue."
Additional excerpts from the 10-K:
We are a leader in providing secure email encryption in a SaaS model. Our email encryption service delivers information in a secure manner, enabling the use of Internet-based email for the safe delivery of sensitive information. A core competency is our ability to deliver this complex service offering with a high level of availability, reliability, integrity and security.
The Company is encouraged by 2011 results and our success is based on continuing to build a solid and predictable business based on our successful subscription business model. Additionally, our results indicate we are transitioning to become a part of mainstream demand for email encryption as data security and integrity issues continue to make headline news. We are also benefiting from a trend toward the use of a powerful cloud-based offering along with the growing need for regulatory compliance.
Our shared, cloud-based ZixDirectory now has over 30 million members including some of the most respected institutions in the country. Our customer retention rates were greater than 90% for the periods presented.
Key performance metrics improved compared to the prior year and we reported improved financial performance driven by continued growth in our Email Encryption business. The Company's operating income for 2011 was $10.6 million, an increase of $5.4 million over prior year, driven by 15% growth in revenue.
Our net income in 2011 included a tax benefit of $11.8 million resulting from a decrease in the Company's deferred tax asset valuation allowance. This compares to a decrease in our deferred tax asset valuation and resulting tax benefit of $35.3 million in 2010. Net income for 2011 and 2010 excluding the impact of this tax benefit was $10.8 million and $5.9 million, respectively.
In other words, Mr. Market and investors haven't yet awakened to the ZixCorp story. Or we can say the company's strong balance sheet and impressive margins are not reflected in the stock price. That's probably an accurate assessment.
This indicates to us that at its current price this microcap stock is substantially under-valued by the market.
Shares of ZixCorp endured a trying 2011 (off 34%), but are up close to 5% year-to-date. Even with that, the stock trades more than 17% below the average analyst price target and about 30% below its 52-week high. Split the difference and say ZixCorp may have near-term upside of close to 25% and that's better than Microsoft and Oracle are likely to deliver this year.
Also, ZixCorp's pretax, gross and operating margins were superior to the software industry at large last year.
And consider this…the application software sector trades at an average P/E multiple of 17.5…ZIXI is sitting at 8.68. It would have to double in price, just to get up to par.
Bottom Line to this MicroCap Story
Add it all up and it looks like there's a 25% to 100% upside for ZIXI and a compelling reason to "Zoom-in" on Dallas-based ZixCorp.
Posted by Dr. Micro