Microcaps to Watch: Is it time to Dial Up an Unheralded Telecom Play?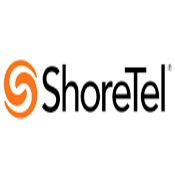 For U.S. investors, getting involved with a telecom stock usually means owning Dow components AT&T (NYSE: T) and/or Verizon (NYSE: VZ). Those investors with a little bit of a sense of adventure might buy the European equivalents of those American telecom giants. In either case, you're getting a stodgy stock that is usually viewed as a dividend play. For the most part, telecom is NOT the sector one heads to in search of high beta and growth or microcaps.
Microcaps Exceeding Wall Street's Estimates
Emphasis on "for the most part" because there are some telecom growth opportunities worth dialing up and one of those names is micro-cap issue ShoreTel (Nasdq: SHOR). Last month, ShorTel reported a surprise fiscal second-quarter profit of three cents per share on a non-GAAP basis. On a GAAP basis, the company lost five cents a share, but in either case, ShoreTel topped Wall Street estimates of a non-GAAP loss of a penny a share or a GAAP loss of eight cents a share. The company reported revenue of $58 million, which beat the Street estimate of $55.7 million. That marked the fourth quarter in the past five that ShoreTel has beaten analysts' revenue estimates.
Investors still weren't pleased. ShoreTel announced on the same day as its earnings report that it will pay $84 million in cash and 9.5 million shares of ShoreTel stock, or a total of $146.3 million, for privately held M5 Networks, a company that focuses on unified communications. That deal, which is expected to close this month, led to some downward revisions by ShoreTel on its third-quarter estimates and investors punished the stock as a result.
M5 Acquisition "Bold Step" says Analyst
Beyond ShoreTel, there are defenders of the M5 acquisition. "Its acquisition of M5 is a bold step towards a new future for the company. With a swoop of a pen and its checkbook, it has now officially endorsed the hosted business model as a viable competitor in telecom," analyst Jeff Hawkes said.
Following that punishment, which has the stock down almost 11% year-to-date, there might be significant upside potential here. On a technical basis, shares of ShoreTel should find support around $5.25, implying limited downside from current levels. If the stock jumps another 10%, not out of the realm of possibility for a high-beta name like this, it reclaims its 20- and 50-day moving averages.
Follow the "Insiders"
More importantly, someone sees upside here and it's the people that actually work at ShoreTel. Company insiders have scooped up over 100,000 ShoreTel shares in the past six months.
Analyst Bret Jensen notes analysts also expect revenues to increase in the mid-teens for both FY2012 and FY2013. In addition, the company has beaten earnings estimates three of the last four quarters. Jensen also notes ShoreTel has $2.50 per share in cash on its balance sheet.
Average Price Target Implies 58% Gain
Those might be at least two reasons why the average analyst price target on the stock is almost $9. ShoreTel's cash alone makes the stock worth a look. With $2.50 share in cash and 48.17 million shares outstanding, that means the company has over $120 million in cash and a market cap just under $275 million.
That Means One of Two Things or Both
The company is undervalued on the basis of its cash hoard alone…OR…investors and analysts have overlooked the cash to begin with. One of those scenarios will not remain the case forever and that means ShoreTel won't be a $5.70 stock forever either. Keep an eye on SHOR.
Posted by Dr. Micro