Junior Gold Miner Opportunity Rising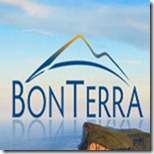 One of the big knocks on junior gold miners, and even the large-cap issues, is that they just haven't kept pace with the actual price of gold itself in the past year or so. And the underperformance is arguably startling. As measured by two of the most familiar ETFs, the SPDR Gold Shares (NYSE: GLD) and the Market Vectors Gold Miners ETF (NYSE: GDX), we see just how wide the gap is between the yellow metal itself and the companies that get it out of the ground. Over the past year, GLD is up almost 25% while GDX is down almost 8.2%.
This one could be Junior Gold Miner Magic
That doesn't mean there aren't opportunities with gold mining stocks. There are and there are opportunities aplenty with micro-cap gold miners. After all, this is one part of the micro-cap universe that is always home to either acquisition targets or stocks that can deliver rapid percentage gains in short time frames. We're not going to go out on a limb and say which scenario applies to the following junior miner because time will tell on those fronts, but it does look like Canada's BonTerra Resources (CNDX: BTR) is poised to make significant gains.
We'll be honest: The stock is down considerably in the past several months and the company recently announced the departure of its CEO, though a successor was immediately appointed. Those kind of headlines often weigh on some of the biggest companies in the world, so it's not surprising to see a similar glum impact on a much smaller firm like BonTerra Resources.
However, stocks ensconced in controversy can often turn into stellar performers when the market realizes the darkest clouds hanging over the company have passed. There's still a strong fundamental case for at least making a trade out of BonTerra.
In late January, the company said it has received assays for the final drill holes from its 2011 drill program on its Eastern Extension gold property (the "Property") situated in Quebec's world famous Abitibi gold camp. BonTerra intercepted high grade gold up to 33.1 grams/tonne ("g/t") at depths of over 600 metres down hole. Significant drill results are shown in table 1 and table 2 outlines the collar details.
Rare earth deposits add more value
Interestingly enough, BonTerra is NOT a straight gold play. In 2010, the company said it has access to some rare metals properties in eastern Canada. The rare earths angle, while not the primary focus of BonTerra's business right now, could prove to be a value-add for the company and its investors as rare earths demand is expected to remain robust over the next several years.
As we have noted on MicroCap MarketPlace in the past, China's stranglehold over the rare earths business means it's essential for rare earths resources to be developed in Western nations.
More good news: BonTerra's Eastern Extension and Urban-Barry projects lie within striking distance of proven gold reserves in the Abitibi Greenstone Belt of Quebec.
The Bottom Line on Junior Gold Miner BTR
With the management shakeup behind it and BTR trading at its lowest levels since late 2010, investors who embrace risk might just find a golden nugget with a small position in BonTerra.
Posted by Dr. Micro