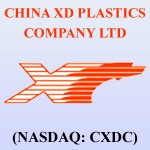 Company Overview: China XD Plastics Company Limited, through its wholly-owned subsidiary, Harbin Xinda Macromolecule Material ("Xinda"), develops, manufactures, and sells modified plastics, primarily for automotive applications. The Company's products are used in the exterior and interior trim and in the functional components of more than 70 automobile brands manufactured in China, including AUDI, BMW, Toyota, Buick, Mazda, VW Golf, Jetta, and Hafei new energy vehicles.For a Detailed Quote CLICK HERE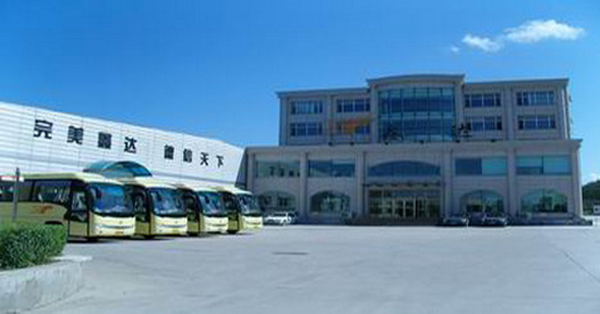 Corporate Headquarters
The Company's wholly-owned research center is dedicated to the research and development of modified plastics, and benefits from its cooperation with well-known scientists from prestigious universities in China. As of June 30, 2011, 193 of Xinda's products have been certified for use by one or more of the automobile manufacturers in China. For more information please visit http://www.chinaxd.net.
Industry and Marketplace
According to a research report issued by the independent research firm Forward & Intelligent, China consumed approximately 5.3 million metric tons (MT) of modified plastic products in 2010, representing an increase of 30% compared to 2009. With China as the world's manufacturing center and with rising domestic personal consumption, the Company believes that demand for modified plastics will continue to increase in the foreseeable future.
It is estimated that the market demand for modified plastics will reach 6.1 million MT in 2011 and continue to grow at a rate of over 10% per annum for the next five to ten years.The demand for automotive modified plastics in China was approximately 1.2 million MT in 2009. Approximately 65% of the automotive modified plastic consumed in 2009 was imported. Demand for automotive plastics in China is expected to grow to 3.2 million MT in 2013, representing a CAGR of 27% from 2009.Modified plastics are increasingly being used in automobiles due to their light weight, low cost, corrosion resistance, and flexibility for processing and coloring. In an effort to control carbon emissions and lower fuel consumption, automakers are increasingly replacing metal parts with modified plastics. On average, plastic parts are 30%-50% lighter than their metal counterparts and such weight reduction can improve fuel efficiency. Additionally, plastic parts are less expensive than metal parts and easier to customize to meet automakers' specific needs.

Growth Strategy

Looking ahead, the Company's goal is to capitalize on China's modified plastics growth trend, with a specific focus on applications in the auto sector, and to eventually be the leading modified plastics manufacturer in China. Growth strategies include:
Continuing to increase production capacity.

Over the past five years, the Company has consistently increased production capacity to meet the rising demands of the automotive industry in China. As of December 31, 2010, the Company had installed an annual theoretical production capacity of 165,000 MT, or realistic capacity of 135,000 MT assuming historical utilization rates from recent years. The Company intends to continue to strategically increase production capacity to meet customer demands from both expanded geographical location and future downstream sector growth. The goal is to reach an annual capacity of approximately 200,000 MT by 2013 and 300,000 MT by 2015.

Focus on R&D and develop new product offerings.

Currently China XD is utilizing their R&D capabilities to obtain further product certifications, develop new products, applications and technologies. Approximately 20% of the automotive plastic applications are currently undergoing trial manufacturing periods to obtain the necessary certifications. In addition, the Company is developing new products for automotive applications to expand the product portfolio, including initiating R&D on modified plastic for use in electric vehicles. They are also developing specialty engineering plastics and bio-plastics for use in other applications such as high-speed trains, vessel-propulsion systems, mining and oilfield equipment and aerospace equipment.

Expand customer base domestically and internationally.

The automotive plastics market in the PRC is highly fragmented with significant barriers to entry. Although the Company currently has approximately 6% of the market share, customer coverage is concentrated in the northeast regions. Management seeks to increase market share in northeast China, and also expand the Company's reach to northern and eastern China. In addition, they intend to increase sales in overseas markets and raise exports to 10% of sales over the next three years.

Pursue selective strategic acquisitions.

While the Company has experienced substantial organic growth, plans are to pursue a disciplined and targeted acquisition strategy to accelerate growth. This strategy will focus on strengthening presence in certain geographic locations, improving penetration in attractive markets, enhancing R&D capabilities and acquiring new markets or customers.
ProductsModified plastic is produced by changing the physical and/or chemical characteristics of ordinary resin materials. In order for plastics to be used to produce automobile parts and components, they must satisfy certain physical criteria in terms of electromagnetic characteristics, reaction to light and heat, durability, flame resistance, and mechanical functionality. The Company's unique formulas and processing techniques enable it to produce low-cost high-quality modified plastic materials, which have been certified by many of the major domestic and international automobile manufacturers in China.In addition, China XD also provides specially engineering plastics and environmentally friendly plastics for use in oilfield equipment, mining equipment, vessel propulsion systems and power station equipment.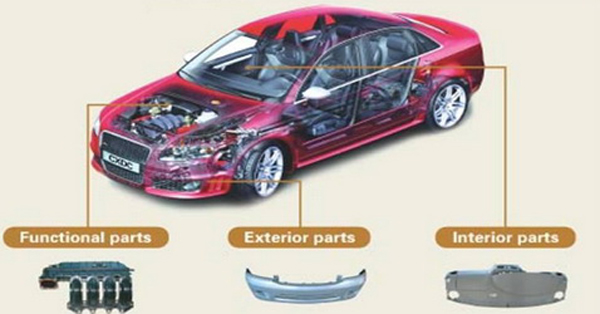 Products & ApplicationsHarbin Xinda's primary market is the rapidly expanding Chinese automotive industry where modified plastics are used to produce exterior auto parts (automobile bumpers, rearview and sideview mirrors, license plate parts), interiors (door panels, dashboard, steering wheel, glove compartment and safety belt components), and functional components (air conditioner casing, heating and ventilation casing, engine covers, and air ducts).These specialized plastics are used in more than 60 automobile brands manufactured in China, including Audi, Red Flag, Volkswagen and Mazda.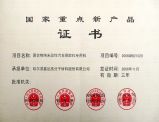 Multiple Awards & Certifications
Currently, 177 of over 200 of Harbin Xinda's automotive-specific modified plastic products have been certified by one or more of the automobile manufacturers in China and are in commercial production. The remaining products are currently in trial manufacturing periods.
The key technology of the modified plastics for automobiles is the formula and processing procedure of the materials. In order to protect the Company's intellectual property, the Company has filed a number of patents, with 19 invention patents having been applied.Recent Developments

August 2011 Stock Purchase Agreement

On August 15, 2011, the Company entered into a Securities Purchase Agreement with MSPEA Modified Plastics Holding Limited, a company affiliated with Morgan Stanley, for the issuance of 16,000,000 shares of series D junior convertible preferred stock at an aggregate purchase price of $100.0 million, or $6.25 per share. The proceeds from the transaction were allocated to accelerating the Company's capacity expansion in China and production line upgrade plans as well as investing in development of new products to take advantage of rapidly growing market opportunities and other general corporate purposes.

Significant items in the Agreement included the privilege of MSPEA's nominating two board members. In addition, the Company was to retain a Big 4 accounting firm as its independent registered public accounting firm. China XD chose KPMG as their accounting firm. A key holder lockup was agreed to by Mr. Han, the Company's CEO, and net income targets were set for FY 2011 (RMB 360 million, or approximately $53 million), FY 2012 (RMB 468 million, or approximately $69 million) and FY 2013 (RMB 608 million, or approximately $89 million).

October 2010 Common Stock Direct Offering

In October of 2010, the Company offered an aggregate 3,333,334 shares of common stock to certain institutional investors at $6 a share for gross proceeds of $20 million. Net proceeds of $18,821,504 flowed through to the Company. Each share of common stock received a warrant to purchase a number of shares equal to 50% of the common stock purchased. Each warrant carried an exercise price of $6.00.

Competitive Strengths

The Company believes that a combination of unique competitive strengths drive its effectiveness within the automotive modified plastics market in the PRC: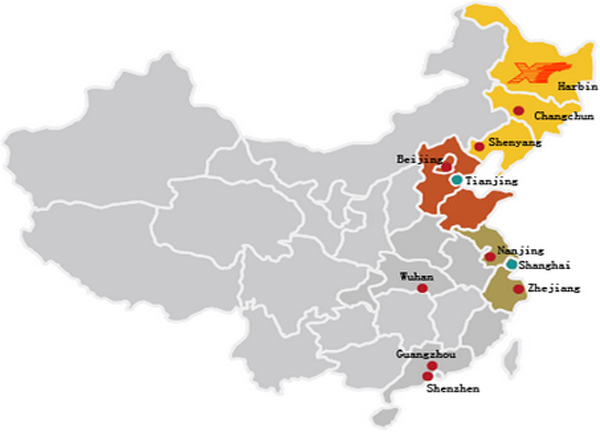 Located next to China's largest automobile center
Established distribution model.

With eight distributors throughout China, the Company has established distribution networks that cover northeast, north and east China, with a current focus on the northeastern area. China XD enters into distribution agreements with local distributors in areas where large automobile manufacturers are located. By leveraging the proximity of distributors to the automobile manufacturers, they can enhance relationships with customers, and quickly respond to local market demand.

Leading market position with high barrier to entry.

The Company believes that it is China's leading specialized manufacturer of modified plastic for automobile parts in terms of sales volume and production capacity, with a market share of approximately 6% in 2010. The industry is growing rapidly and is highly fragmented with the top three domestic producers occupying less than 18% of the market.
China XD's end-users are among the top ten car manufacturers in China
Long-term relationships with reputable customers.

Seniors management has been involved in the business of modified plastics since the Company's former affiliate, Harbin Xinda Nylon Factory, began operations in 1985. The Company benefits from the industry connections and experience of senior management which has enabled China XD to establish long-term customer relations and strong industry recognition.

High quality products with lower costs.

The Company purchases its raw materials from a small number of large suppliers who procure resins locally or internationally. By concentrating purchases from a small group of suppliers, the Company is able to keep the costs of purchasing raw materials relatively low.

Strong customer-oriented R&D capabilities.

The modified plastics industry is characterized by rapid development and increasing demand for high quality products. With strong R&D capabilities, China XD has successfully passed OEM automakers' certification processes in the past and continually introduces new and high quality products to the market.
The R&D team is staffed with 90 professionals, of whom 46 have Ph.D. and Master's degrees. In addition, the Company has developed cooperative research programs with a number of the leading technology centers in China and has 11 patent applications pending with the State Intellectual Property Office.
ManagementThe management team is very well connected and brings decades of industry and financial experience to the Company:
Mr. Jie Han, CEO, Chairman.Mr. Han co-founded Harbin Xinda, the Chinese operating company. Previously, Mr. Han was associated with Harbin Xinda Nylon Factory, which he founded in 1985. He has 25 years of experience in the management and financial aspects of the manufacture and distribution of modified plastic products. Mr. Han currently serves as an executive director of the China Plastic Processing Industry Association, and is also a director of the Heilongjiang Industry and Commerce Association. He also serves as a deputy to the Harbin Municipal People's Congress. Mr. Han received a degree in business management from the Heilongjiang Provincial Party School.Mr. Taylor Zhang, CFO and Director. Mr. Zhang's prior experience includes serving as CFO of a NASDAQ-listed Chinese company, as well as an Executive Vice President of Finance of another NASDAQ-listed company. He has also worked as a research analyst in New York Private Equity. Mr. Zhang holds an MBA from the University of Florida and a bachelor's degree in mechanical and electronic engineering from Beijing Technology and Business University.

Mr. Qingwei Ma, COO and Director. Mr. Ma has been General Manager of Harbin Xinda since it was founded. Prior to joining Harbin Xinda, he was employed by Harbin Xinda Nylon Factory as Manager of Quality Assurance, Manager of Research and Development, and finally as Production Manager. Mr. Ma received his bachelor's degree in chemical engineering of high polymers from the Northern China Technology University.

Mr. Yong Jin, Independent Director. Mr. Jin is currently employed in the Chinese Academy of Engineering. He was previously a professor at the Chemical and Engineering Department of Tsinghua University. Mr. Jin has published and presented more than 350 papers in journals and at conferences domestically and internationally. Mr. Jin also has more than 30 patent applications in his name, and received his engineering degree from Ural Technical University.

Mr. Lawrence W. Leighton, Independent Director. Mr. Leighton has 45 years of experience in international investment banking including Lehman Brothers, Bear Stearns & Co., Chase Manhattan Bank and Credit Agricole. Mr. Leighton received his bachelor's degree in engineering from Princeton University and a master's degree from Harvard Business School.

Mr. Robert Brisotti, Independent Director. Mr. Brisotti has over 20 years of experience in the securities industry as an investment banker and securities analyst, as well as 14 years of experience in the plastics industry as a business manager and chemist. Mr. Brisotti has a bachelor's degree in chemistry from Lehigh University, an MS in chemistry from the University of Rhode Island, and an MBA in finance from Columbia University.

Mr. Linyuan Zhai, Independent Director. Mr. Zhai worked for China FAW Group Corporation for 34 years and brings his experience in technology, production and business management. He currently serves as general manager of FAW Sihuan Products Co., Ltd., an automobile manufacturing company. Mr. Zhai received his degree in business management from Changchun University.

Newly appointed directors, Mr. Eddy Huang and Mr. Jun Xu have been added to the Board pursuant to a recent $100 million securities purchase agreement with a Morgan Stanley affiliate (MSPEA Modified Plastics Holding Limited). Their bios were not immediately available.
Financial SummaryThe Company has shown an 84.0% increase in revenues YOY and at first glance appears to have had a 600+% increase YOY in net income. However, if we adjust for fair value of warrants and embedded derivatives, the adjusted net income for 2009 is closer to $17 million, yielding a YOY increase in net income for FY 2010 of approximately 65%.
Summary Income Statements (Last Two Fiscal Years)
P&L Data (000s)
FY 2010 Dec 31
FY 2009 Dec 31
Revenues
249,823
135,745
Gross Profit
61,529
30,585
Operating Profit
33,716
17,634
Net Income
28,837
4,023
Less Dividends/Adjusts
(2,646)
(13,968)
Diluted EPS
0.59
(0.36)
Avg Wtd Diluted Shares
44,733,516
27,789,044
Margin Analysis (%)
Gross Margin
24.63%
22.53%
Operating Margin
13.50%
12.99%
Net Margin
11.54%
2.96%
Summary Income Statements (Last Four Quarters)
P&L Data (000s)
3 mos.
Jun'11
3 mos.
Mar'11
3 mos.
Dec'10
3 mos.
Sep'10
Revenues
88,194
76,138
72,400
65,346
Gross Profit
22,047
18,504
18,600
16,272
Operating Profit
17,065
14,587
14,700
12,601
Net Income
14,381
11,906
6,400
12,263
EPS
0.30
0.25
0.14
0.28
Avg Wtd Diluted Shares
47,548,367
48,146,451
44,733,516
44,590,794
Margin Analysis (%)
Gross Margin
25.00%
24.30%
25.69%
24.90%
Operating Margin
19.35%
19.16%
20.30%
19.28%
Net Margin
16.31%
15.64%
8.84%
18.77%
For the trailing twelve months, revenues have increased steadily, as have gross and operating profits. Net income reflected non-cash charges of $17.2 million, or $0.36 per fully diluted share during the fourth quarter of 2010.
Summary Balance Sheet (At June 30, 2011)
(000s)
Jun '11
Cash
46,860
Net Current Assets
133,873
Net Current Liabilities
41,428
Current Ratio
3.23
Working Capital
92,445
Long-term Debt
14,776
Equity
133,557
L-T Debt to Equity Ratio
11.06%
The Company had working capital of $92.4 million at June 30, 2011, cash and equivalents of $46.86 million and a healthy current ratio of 3.23.
Recent CXDC News:August 15 – China XD Plastics Announces Second Quarter 2011 ResultsChina XD Plastics Company Limited (NASDAQ: CXDC), ("China XD Plastics" or the "Company"), one of China's leading players engaged in the development, manufacture, and sale of modified plastics primarily for automotive applications, today announced its financial results for the second quarter ended June 30, 2011.


Second Quarter Fiscal 2011 Highlights
Revenue was a record $88.2 million, an increase of 42.2% from the second quarter of fiscal 2010
Gross profit was $22.0 million, an increase of 48.9% from the second quarter of fiscal 2010
Gross profit margin was 25.0%, compared to 23.9% in the second quarter of fiscal 2010
Net income attributable to common shareholders was $14.4 million, compared to a loss of $3.1 million in the second quarter of fiscal 2010
Total volume shipped was 36,513 metric tons, up 23.5% from 29,567 metric tons in the second quarter of fiscal 2010
Mr. Jie Han, Chairman and CEO commented, "I am very pleased to report another strong quarter, including record revenue and profit growth. Our continued expansion, increased investment in R&D and concentration on higher-margin and higher value-added products increased our overall gross margin from 23.9% to 25.0% and our average selling price (ASP) from $2,097 to $2,415. We continue to experience strong demand for our products which helped drive our total volume shipped in the second quarter of 2011 to 36,513 metric tons, up from 29,567 metric tons in the second quarter of 2010."
Mr. Han continued, "China is the largest automobile market in the world and continues to experience significant and growing demand for high-quality modified plastics. Our recently announced purchase of 20 additional production lines and 77 sets of specialized R&D equipment, expected to be fully utilized in the first quarter of 2012, will increase capacity by 90,000 metric tons in 2012 and help us meet the expanding demand for our products.
"We believe this strategy will strengthen our leading position in the automotive modified plastics sector and enable us to continue to deliver strong financial performance."
Click Here to read the full release:
August 15 – China XD Plastics Announces US$100 Million Equity Investment by Morgan Stanley Private Equity Asia
China XD Plastics Company Limited (NASDAQ:CXDC), one of China's leading players engaged in the development, manufacture, and sales of modified plastics primarily for automotive applications, today announced that Morgan Stanley Private Equity Asia ("MSPEA"), one of the leading private equity investors in Asia, has agreed to make a US$100 million equity investment for a significant minority ownership stake in the Company, subject to certain customary closing conditions. The investment by MSPEA will help China XD Plastics to expand and further upgrade its production capabilities.
About Morgan Stanley Private Equity Asia
Morgan Stanley Private Equity Asia ("MSPEA") is one of the leading private equity investors in Asia Pacific, having invested in the region for over 18 years. The team has invested approximately US$1.8 billion in Asia, primarily in structured minority investments and control buyouts in profitable, growth-oriented companies. MSPEA has an experienced investment team led by senior professionals with extensive networks, in-depth market knowledge and the ability to apply international investment principles within each local context. MSPEA has offices located in Hong Kong, Shanghai, Mumbai, Seoul, Tokyo and New York.

China XD Plastics' headquarters is located in Harbin, Heilongjiang Province, China. The Company also has an office in New York, NY
China XD Plastics Company Limited
No. 9 Dalian North Road
Haping Road Centralized Industrial Park
Harbin, 150060 China
Phone: 86 451 8434 6600
Fax: 86 451 8434 6611
Website: http://www.chinaxd.net
NOTICE: MicroCap MarketPlace (MCMP) is a financial publisher and not a broker/dealer or investment adviser. Readers, subscribers and web site visitors are responsible for individual investment decisions. All information contained in our newsletters or on our web site should be independently verified with the featured companies and readers should always conduct their own research and due diligence and engage professional advisors as they deem appropriate before making investment decisions. Please review our Terms and Conditions of Use, including without limitation all disclaimers of warranties and limitations on liability contained therein. Your use of this web site and any information contained herein or in our newsletters constitutes your agreement of same. Officers, employees and affiliates may hold positions in the featured securities discussed in our newsletters or on our web site and may buy or sell said securities at any time without further notice. MCMP and/or affiliates may receive cash and/or equity compensation from featured companies for corporate communications services. You should be aware of this potential conflict of interest. We believe the information contained herein and in our newsletters to be reliable but cannot guarantee its accuracy; therefore, all information is provided as is without warranty of any kind. Past results are not necessarily indicative of future performance.